Spaghetti Napolitana with Prosciutto & Basil
Sugo should be simple, using quality ingredients. This winner brings together quality pasta, freshly sliced prosciutto, and a flavourful sauce, made from the finest Emilia-Romagna tomatoes.
Casual Dining
Cafe/Takeaway
Pork
Main Meals
Italian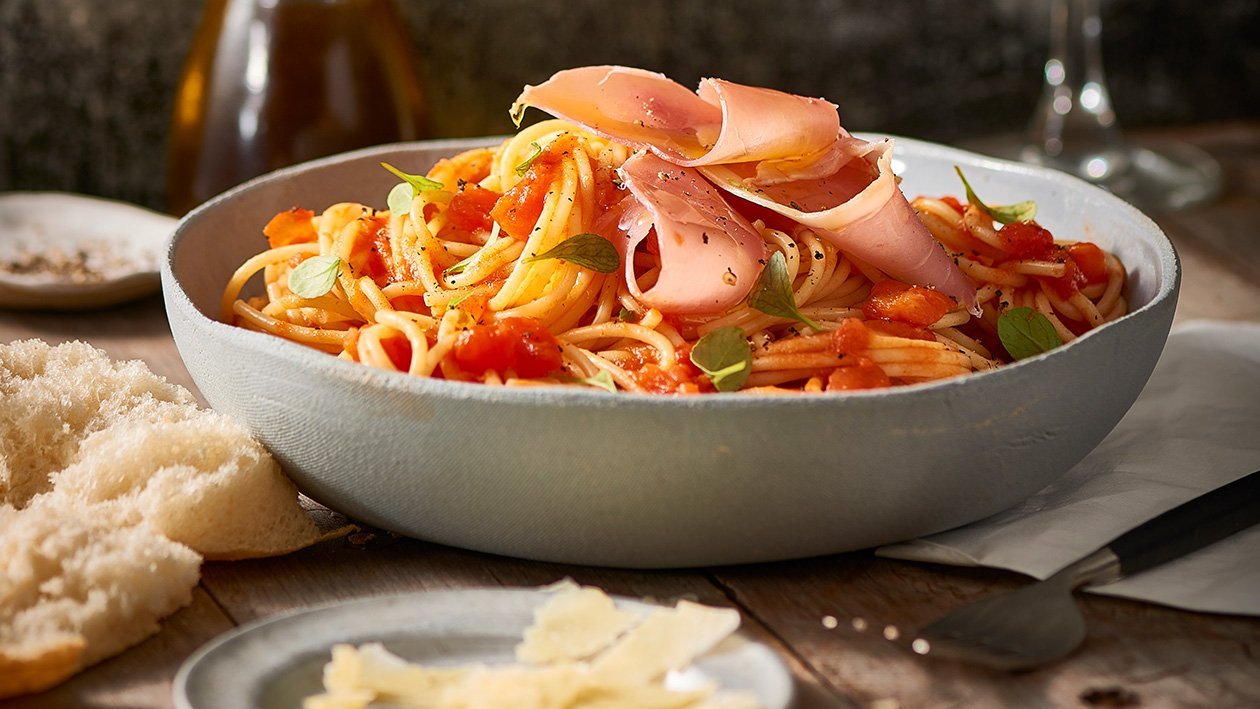 Ingredients per serve
Method
Sliced Prosciutto

300.0 g

Shaved Parmesan Cheese, To Serve
Preparation
Method

Cook spaghetti until al dente. Drain.
Heat oil in a large pan. Add garlic puree, cook until fragrant then add Knorr Pronto Napoli. Simmer for a couple of minutes until reduced slightly then add drained spaghetti. Combine and warm through. Season well.
Top spaghetti with hand-shredded prosciutto and basil leaves. Serve with shaved parmesan and crusty bread.