Sticky Asian Lamb Ribs
Lamb ribs are growing in popularity as an alternative to the classic pork ribs. They lend themselves well as a match with Asian flavours such as KNORR Japanese Teriyaki Sauce and KNORR Thai Chilli Jam.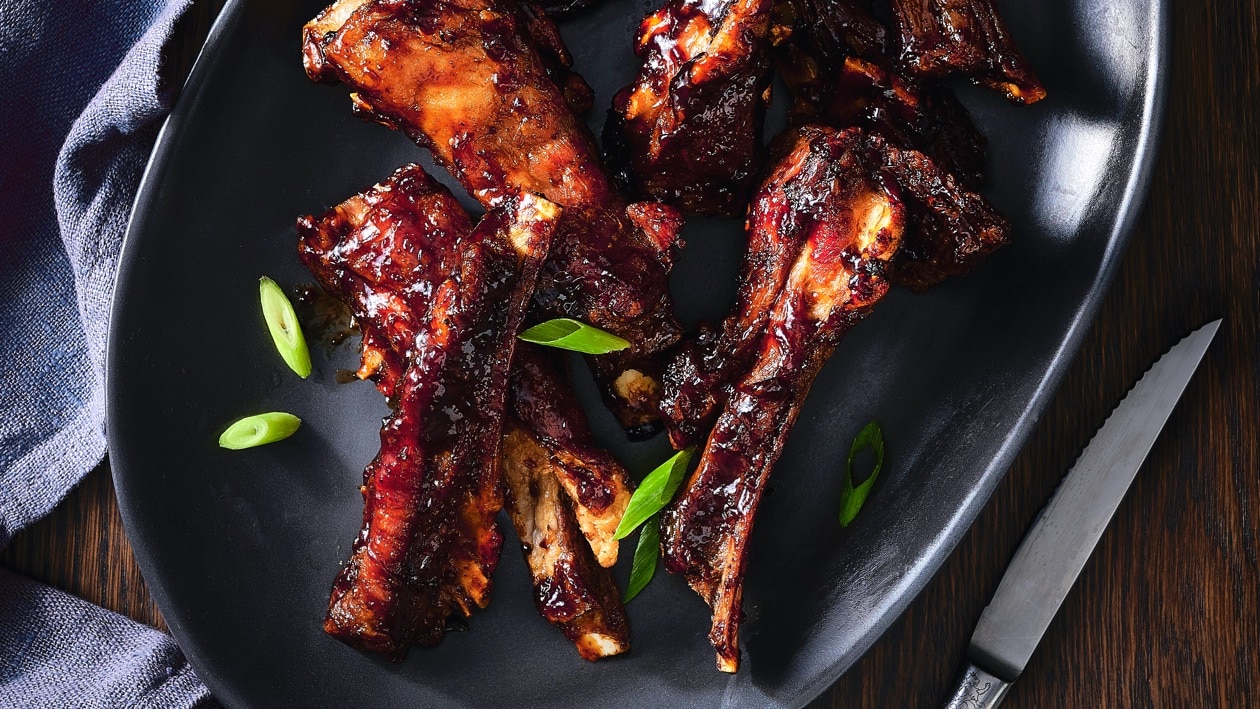 Ingredients per serve
Sticky Asian Lamb Ribs
Lamb Ribs
KNORR Japanese Teriyaki Sauce GF 2.1 kg
/g
800.0 g
0%
KNORR Thai Sweet Chilli Jam 920 g
/g
150.0 g
0%
Lamb Ribs
Preparation
Lamb Ribs

Combine KNORR Japanese Teriyaki Sauce with KNORR Thai Chilli Jam and pour over lamb ribs. Marinate for 1 hour. 
Drain the ribs. Sous vide at 56 degree Celsius for 18 hours.

Glaze

Once the ribs are cooked sous vide, drain juices from the bag into a pan and reduce for 5 minutes. 
Brush ribs with the reduced glaze. Char-grill until golden brown.

To Serve

Divide the ribs into portions. Scatter with green onion and serve with charred lemon wedges, and a radish and cucumber salad.

Tip

If preferred, ribs can be finished in the combi oven after sous vide, rather than on the char-grill. Cook at 180 degree Celsius for 15 minutes. Baste a couple of times during cooking.