KNORR Instant Mashed Potato Mix 7 kg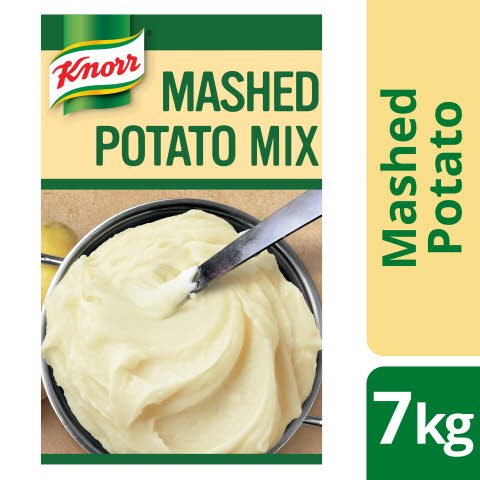 KNORR Instant Mashed Potato Mix 7 kg
KNORR Superior Mashed Potato Mix creates an instant creamy, fresh tasting mashed potato. Made with real potatoes, KNORR Mashed Potato is ideal as a side dish for meat and vegetable dishes, or used as a cooking ingredient to top, coat, thicken or add extra flavour to meals.
More Product Information
Article number:

61037310

•
All product information
Benefits & Allergen Information
Bain Marie Stable

No Added MSG

Gluten Free
Nutrition Information
Download product information..
Typical Values
Energy, including dietary fibre (kJ)
Carbohydrate, total (g)
Sodium (mg)
Protein (g)
Cholesterol (mg)
Dietary Fibre (g)
Fat, total (g)
Saturated fatty acids, total (g)
Polyunsaturated fatty acids, total (g)
Calcium (mg)
Iron (mg)
Preformed Vitamin A (retinol) (ug)
Vitamin C (mg)