Amatriciana Pasta with Pulled Pork
Add some heat to your menu with this traditional Italian pasta. Don't be afraid to be generous with the chilli. Traditionally made with bacon or pancetta, using pulled pork in your Amatriciana is a great modern classic.
Casual Dining
Australian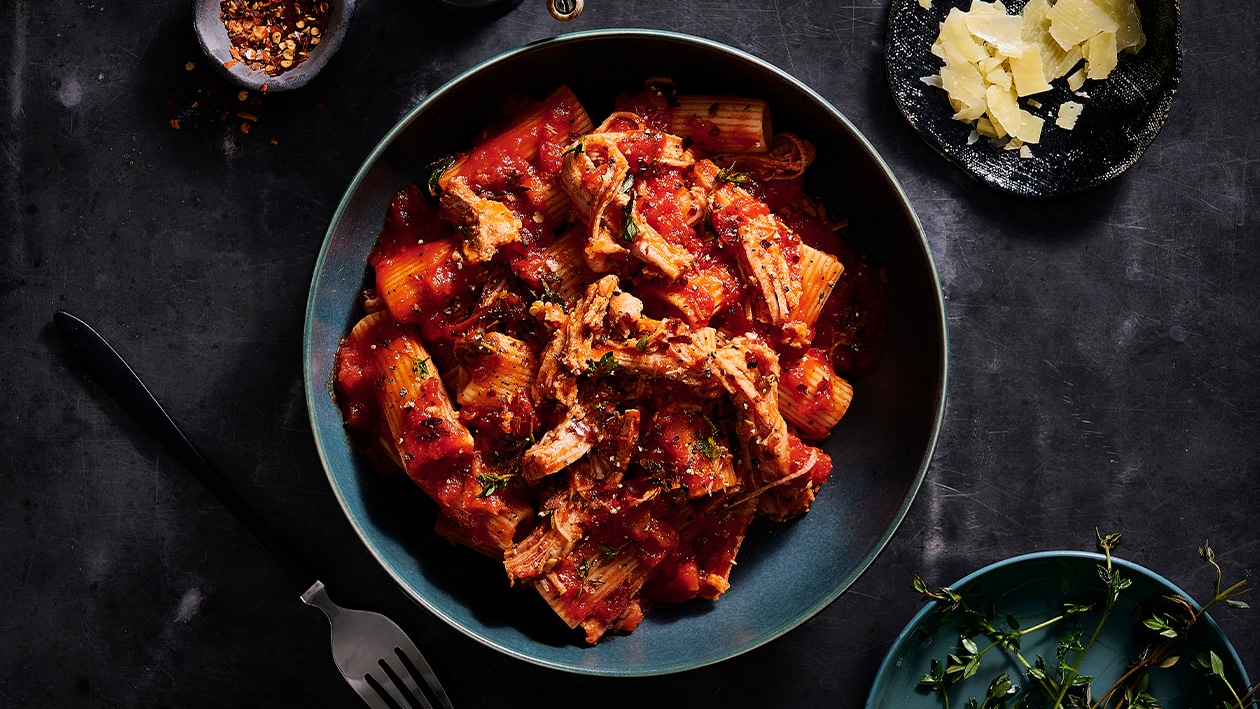 Ingredients per serve
Amatriciana Pasta with Pulled Pork
Pasta
Pasta Sauce
Cloves garlic
/x
6.0 x
0%
Dried chilli flakes
/g
15.0 g
0%
KNORR Italiana Pronto Napoli GF 4.15 kg
/l
1.0 l
0%
Pulled pork
/g
800.0 g
0%
Pasta
Pasta Sauce
Dried chilli flakes

15.0 g
Preparation
Pasta

Cook pasta in a large pan of boiling water until al dente. Drain, reserving 250 ml of pasta water and keep warm.

Pasta Sauce

Heat oil in a large pan. Add chopped onion, cook for 5 minutes without colouring until softened then add finely chopped garlic, chilli flakes and half the chopped thyme. Cook for a further 2-3 minutes then stir through KNORR Pronto Napoli and pulled pork. Simmer for 15 minutes then toss pasta and reserved water through sauce. Simmer until thickened.

To Serve

Divide pasta between serving dishes. Sprinkle with remaining thyme, salt and cracked pepper and extra chilli flakes if desired.