Chicken Kiev and Honey Mustard Sauce
Chicken Kiev is still an all-time favourite. Crumbing the chicken keeps it moist and tender. Served with a creamy honey mustard sauce, this dish is sure to be popular with residents.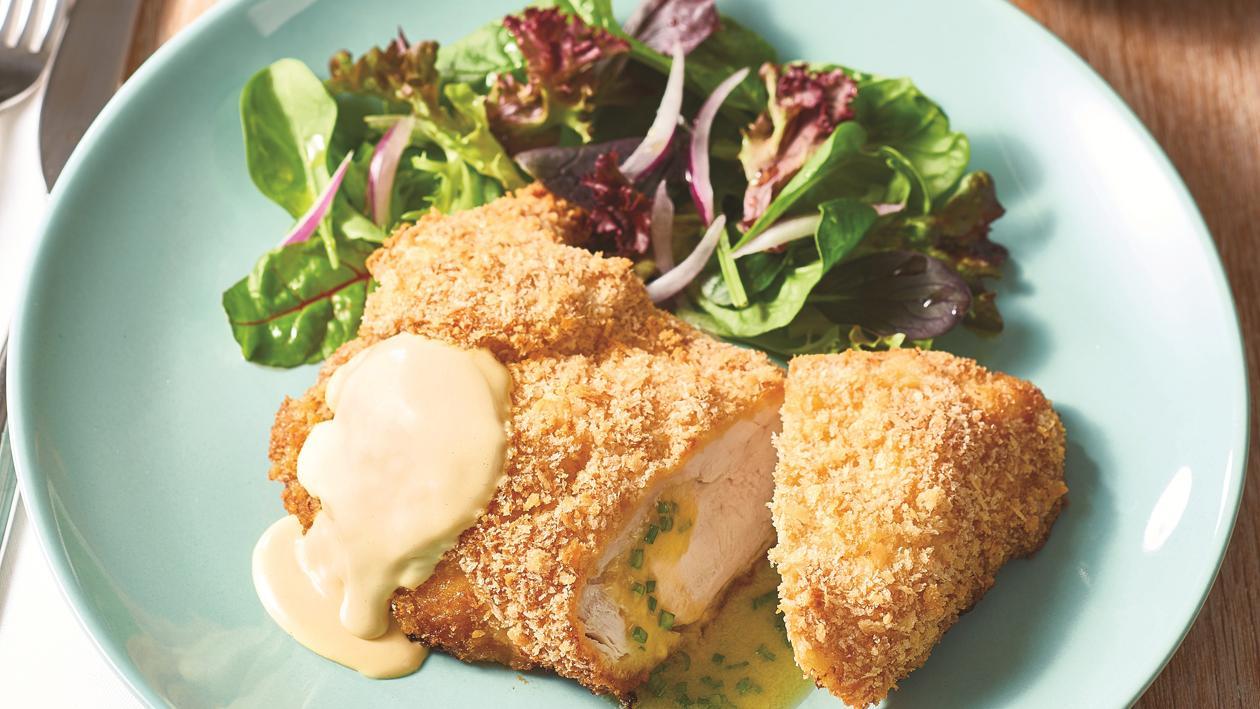 Ingredients
Chicken Kiev
150g Chicken Breast, skinless

10 x
Creamy Honey Mustard Sauce
Preparation
Chicken Kiev

Combine butter, KNORR Garde d'Or Hollandaise Sauce, KNORR Garlic Puree and chives together. Place in a piping bag.
Make a slight insert in the chicken breast, fill with the prepared garlic butter mix and chill for 1 hour in the fridge or cool room.
Lightly coat the filled chicken with flour, then dip in the egg wash and finally coat with breadcrumbs.
Place on a tray sprayed with Real Ease Cooking Spray and bake at 160C for 35 minutes or until cooked, depending on the size of chicken breast.

Creamy Honey Mustard Sauce

Combine the sauce ingredients together and simmer for 10 minutes.

Serving Suggestion

Serve with oven baked wedges and a green salad.

Tip – if pressed for time, just crumb the chicken without filling it with garlic butter. Instead, add garlic to the honey mustard sauce and serve. Use margarine instead of butter to reduce the amount of saturated fat.