Duck Breast with Beetroot, Orange and Balsamic Vinegar
The beetroot and balsamic are a great combination when matched with full flavour of the duck. The dried orange peel forms a wonderful combination with the beetroot and the duck.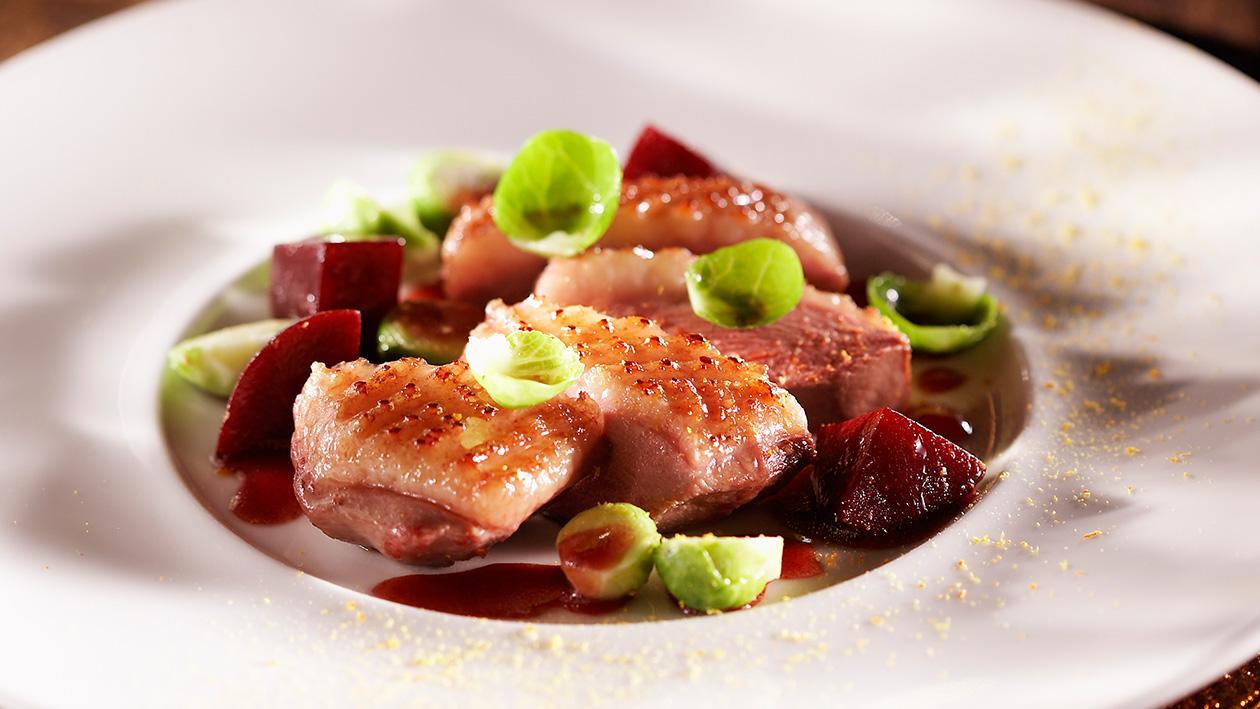 Ingredients
Duck
Beetroot salad
Garnish
Presentation
Preparation
Duck

Make cuts crosswise in the fat of the duck breasts.
Season the duck breasts with salt and pepper and fry them starting in a cold pan to render fat.

Beetroot salad

Cut up the beetroot, place it in a container and pour over the HELLMANN'S Balsamic Vinaigrette.

Garnish

Cook the sprouts until tender and season to taste.

Presentation

Carve the duck breasts and arrange them on the plates.
Scatter the beetroot with the dressing and the sprouts over the plates.
Grate the orange peel over the dish just before serving.