Eggplant Parmigiana
This dish is simple and easy to make. It is a great meat replacement option for vegetarian menu.
Aged Care
Vegetables
Stews & Casseroles
Main Meals
Australian
Italian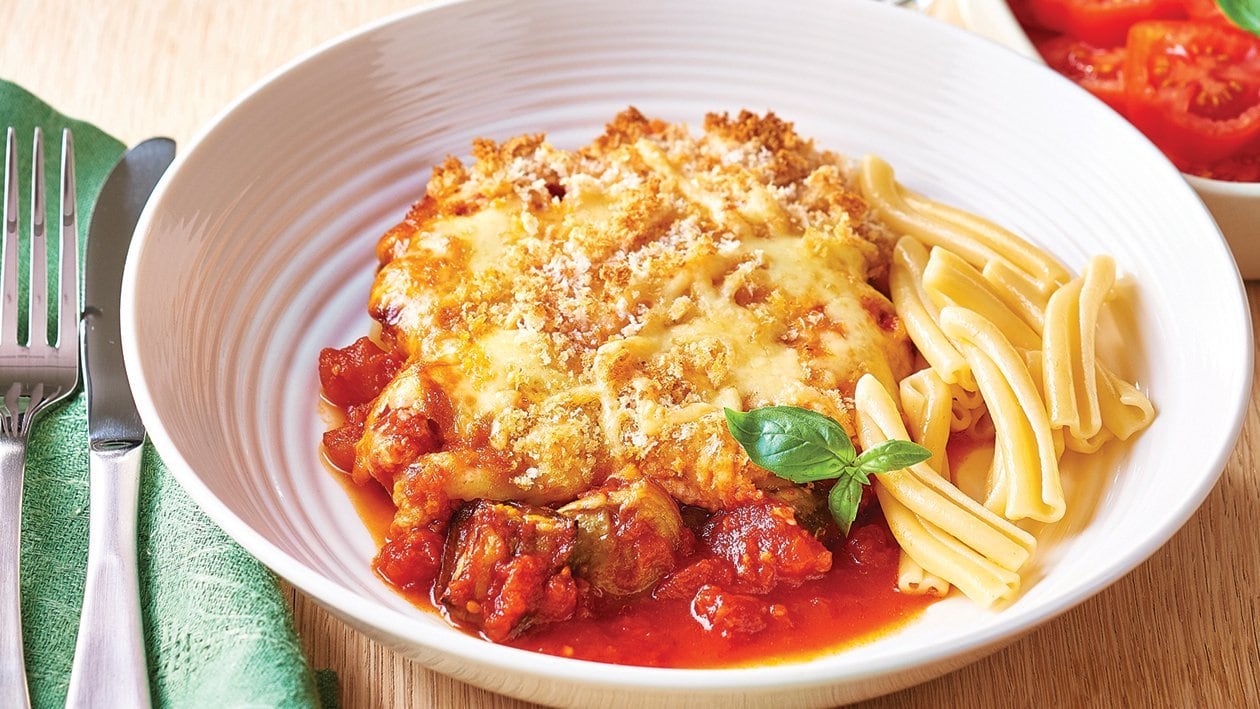 Ingredients per serve
Eggplant
Parmigiana
Eggplant, peeled and diced

1.0 kg
To Serve
Preparation
Eggplant

Add the oil to the eggplant and bake in the oven for 15 minutes at 180 degree Celsius until golden.

Parmigiana

Add the KNORR Pronto Napoli Sauce, pesto and cheese. Sprinkle over breadcrumbs and bake for a further 15 minutes or until cheese is golden.

To Serve

Serve with tomato and basil salad, pasta.