Katsu Sando with Japanese Slaw
Everybody loves a schnitzel sandwich – crispy crumb, fresh white bread, topped with an easy slaw. Try this no-fuss Japanese fusion sandwich for a new classic on the menu.
Casual Dining
Pork
Sandwiches & Wraps
Main Meals
Breakfast & Brunch
Australian
Other European
American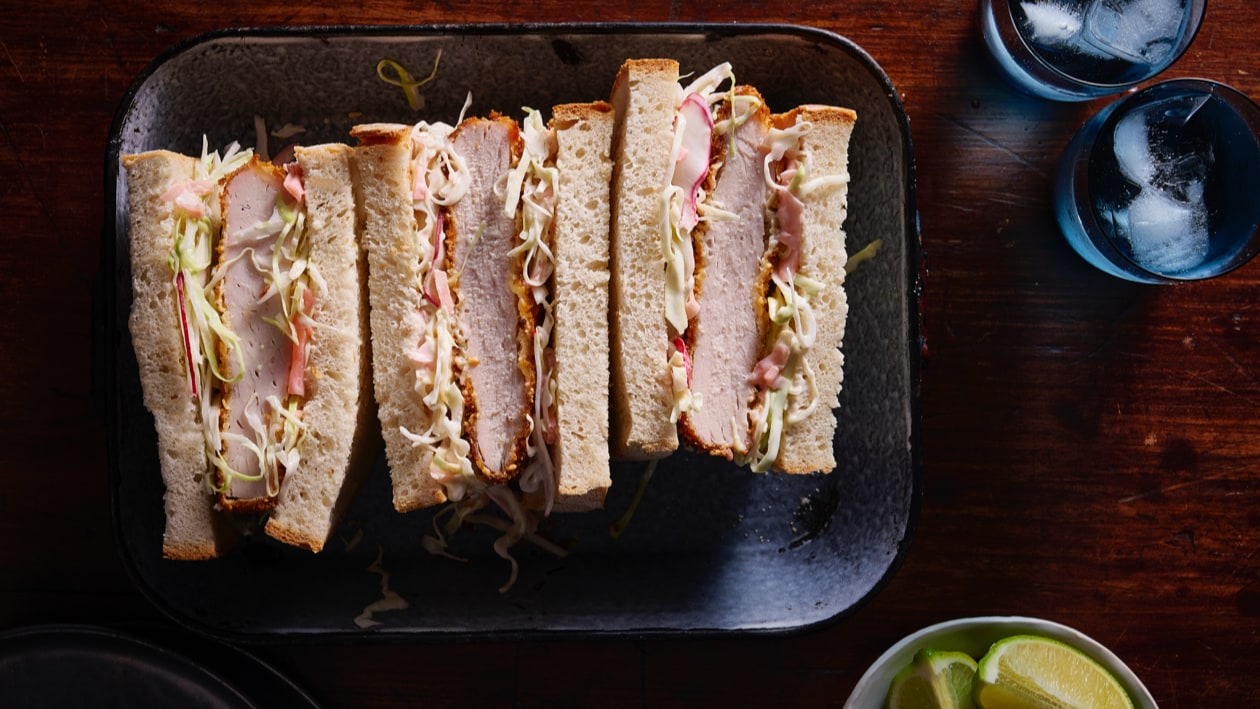 Ingredients per serve
Pork
Sesame seeds, mixed

20.0 g
Slaw
Pickled ginger, shredded

75.0 g
To Serve
slices White bread, thick

20.0 x

Hellmann's Real Mayonnaise, extra
Preparation
Pork

Whisk eggs with 100 ml water to make an egg wash.
Season flour.
Combine panko crumbs with garlic powder and sesame seeds.

Place flour, egg wash and panko crumbs in large separate bowls.

Pound pork steaks lightly to flatten slightly.
Dip pork steaks in batches in flour, egg wash then crumbs. Place on a tray and refrigerate for 15 minutes.
Deep fry pork until cooked through and golden then drain.

Slaw

Shred cabbage finely and toss with pickled ginger, shaved radish, and green onions.
Combine HELLMANN's Real Mayonnaise with KNORR Intense Flavours Roast Umami and 100 ml water. Fold through the slaw.

To Serve

Top bread extra HELLMANN's Real Mayonnaise with slaw and pork schnitzels. Serve with lemon or lime wedges.