Marinated Chinese Tofu Salad and Kimchi
Marinating the tofu beforehand helps to add depth of flavour and moisture. Make sure you get a nice char on the tofu by cooking it at a medium high heat.
Casual Dining
Vegetables
Salads & Bowls
Main Meals
Breakfast & Brunch
Australian
Other Asian
American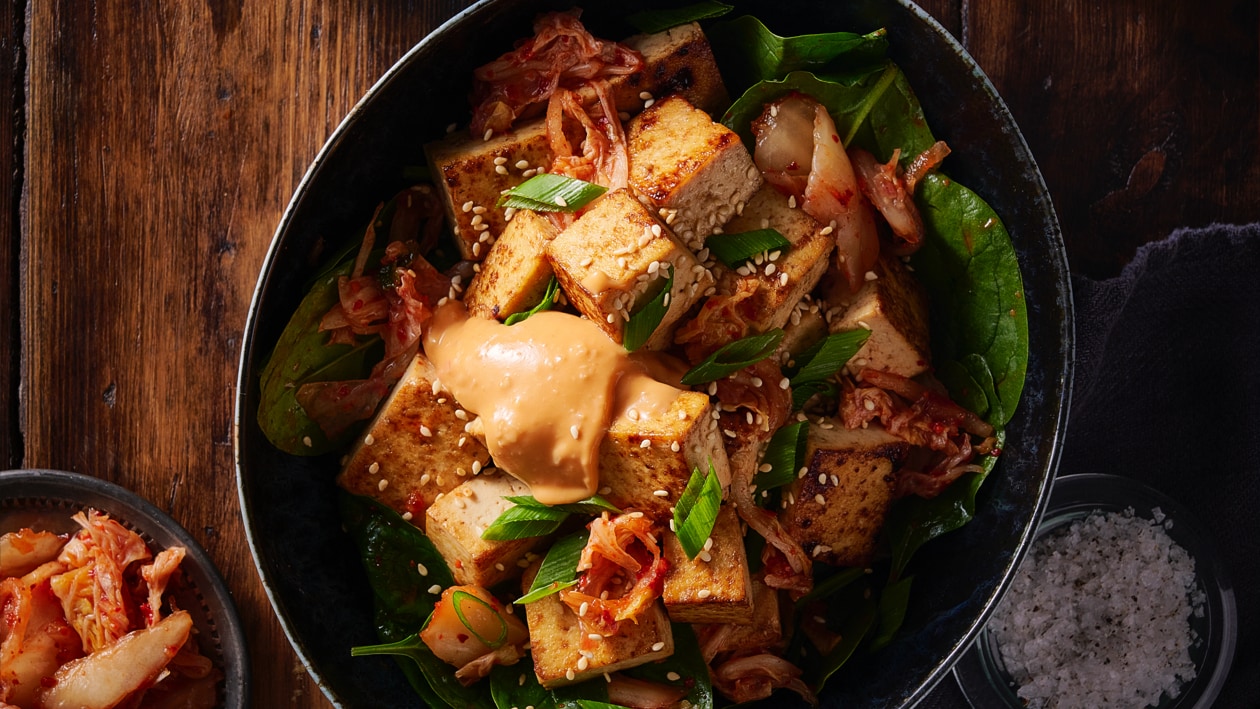 Ingredients per serve
Tofu
Dressing
To Assemble and Serve
Preparation
Tofu

Cut tofu into 2 cm cubes. Gently toss in KNORR Intense Flavours Roast Umami and oil. Set aside for 1 hour.

Pan fry marinated tofu in batches until slightly charred.

Dressing

Whisk together KNORR Thai Lime Powder with 150 ml hot water until smooth. Add miso and KNORR Malaysian Satay Sauce and continue whisking until fully combined and smooth.

To Assemble and Serve

Toss together kimchi with baby spinach, thinly sliced shallots and half the sesame seeds. Divide between serving bowls.

Serve tofu over kimchi salad, drizzled with satay dressing and sprinkled with remaining sesame seeds.