Pork Sugo, Pronto Jus
With the price of pork falling its essential to have it on your menu. Braising this pork slowly means it will break down and melt in your mouth.
Aged Care
Pork
Roasts
Main Meals
Australian
Other European
Italian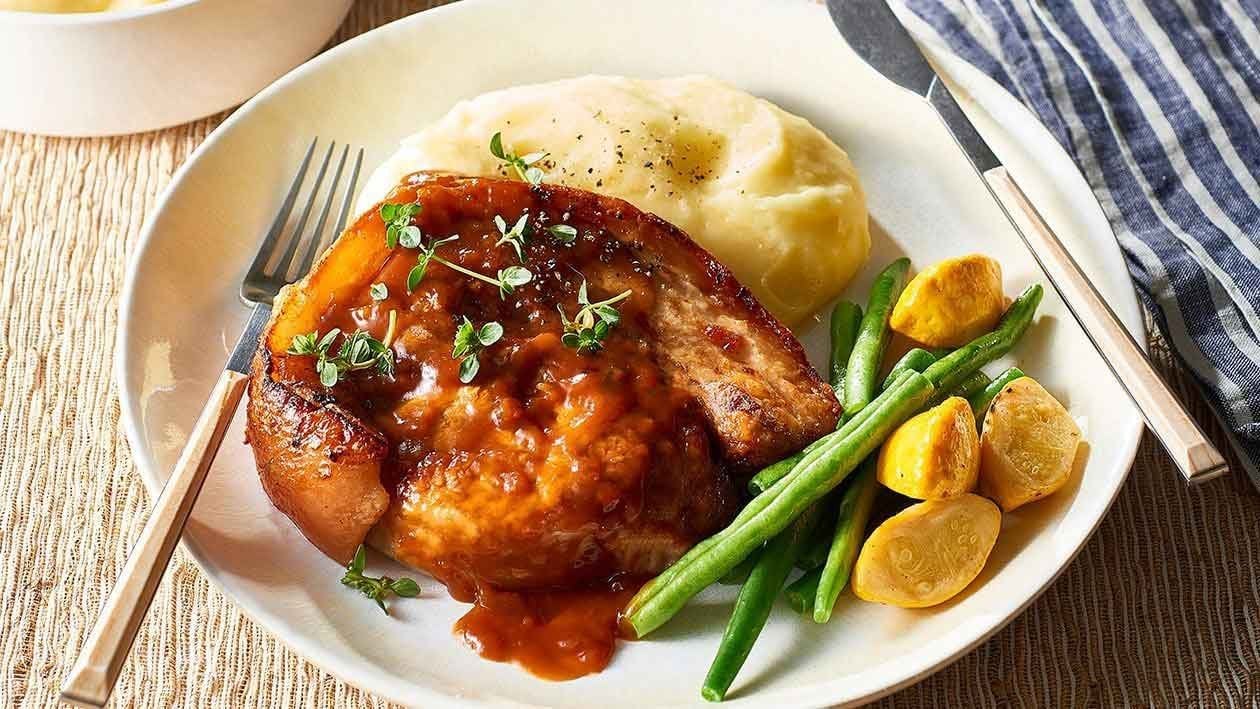 Ingredients per serve
Method
Extra-virgin olive oil

50.0 ml

Bone-in pork shoulder

3.0 kg

Celery stalks, diced

100.0 g

Thyme, fresh chopped

20.0 g
Mash
Vegetables
Preparation
Method

Evenly cover the pork with salt. Add the pork to the pan and seal all sides. Once sealed remove the pork from the pan and set aside.
Reduce the heat and using the same pan, sauté the garlic puree, onion, carrots and celery, scraping up any brown bits in the pan along the way.
Add in the KNORR Gluten Free Pronto Napoli, wine, cream and thyme. Add the lamb back into the pan and cover before placing in the oven for 5 hours at 150 degrees Celsius.
After three hours remove the pan from the oven and uncover. Remove pork and allow to rest for ten minute.
Leaving the liquid in the pan, place pan on heat, adding KNORR Jus Powder. Increase heat to reduce the liquid and thicken.

Mash

In a pot bring water to the boil. Once boiled remove from heat and add in salt and milk.
Whisk in the KNORR Potato Flakes GF and whisk until combined. Let sit for two minutes before whisking again.

Vegetables

Blanch vegetables and sauté in a pan with a little butter and seasoning.

To Serve

After resting the pork, slice the meat and serve with sauce over the top.