Provencal Fish Cacciatore
Fresh fish is an important source of nutrition in aged care but it can sometimes lack flavour and texture. The tangy tomato sauce in this recipe complements the white fish fillets perfectly and the toasted herb crust adds crunch and flavour.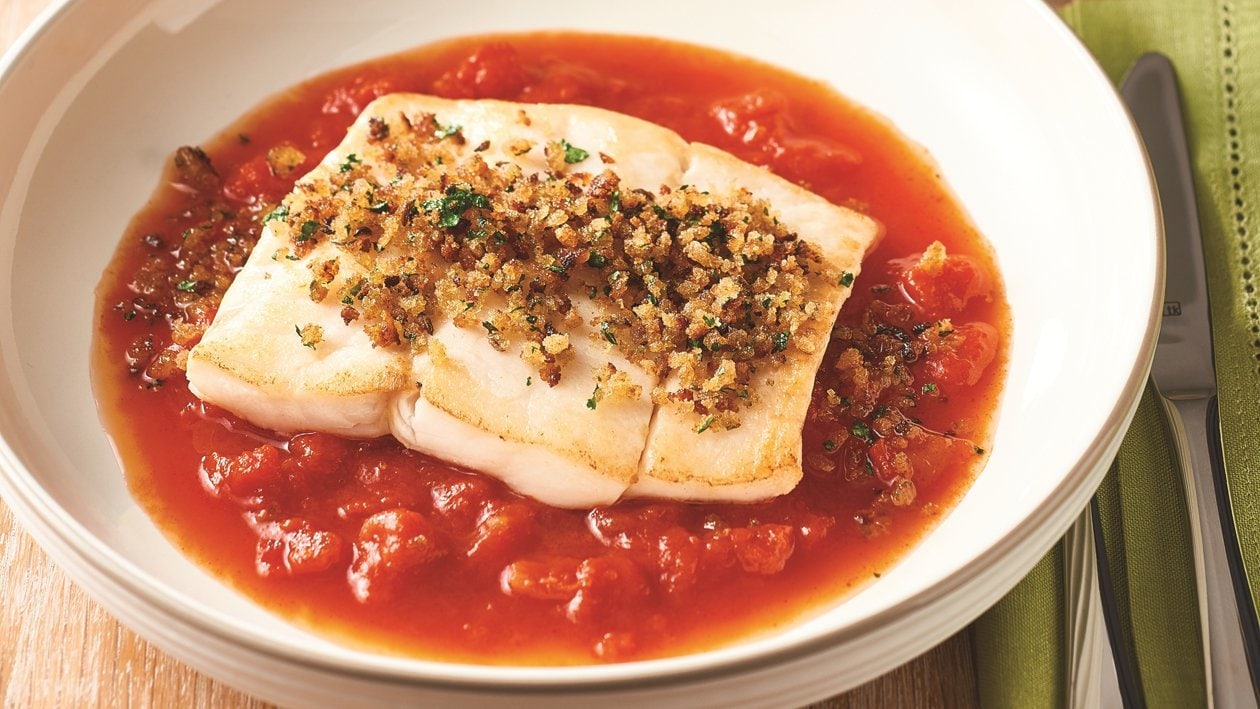 Ingredients per serve
Provencal Fish Cacciatore
Herb Crust
Stale White Bread
/g
200.0 g
0%
Fish
Vegetable oil
/ml
50.0 ml
0%
120g White Fish Fillets
/x
10.0 x
0%
Sauce
KNORR Italiana Pronto Napoli GF 4.15 kg
/g
800.0 g
0%
White wine
/ml
200.0 ml
0%
Herb Crust
Stale White Bread

200.0 g
Fish
120g White Fish Fillets

10.0 x
Sauce
Preparation
Herb Crust

Place the herb crust ingredients into a food processor and blend until crumbed.
Place the crumb mix in a large fry pan and lightly pan fry until golden.

Fish

Drizzle the oil on the fish and lightly pan sear, place on a large tray ready to bake.

Sauce

Simmer KNORR Pronto Napoli with wine for 10 minutes.

Serving Suggestion

Serve with sauté potatoes and steamed broccolini.

Tip – Add olives into the crumb mix for a different flavor.