Roast Chicken Breast with Rostis and Kasundi
Switzerland with a side of Indian anyone? Want to take your menu cross country? This simple and easy yet packed with flavour menu item will do just that!
Casual Dining
Poultry
Roasts
Main Meals
Australian
Other European
Indian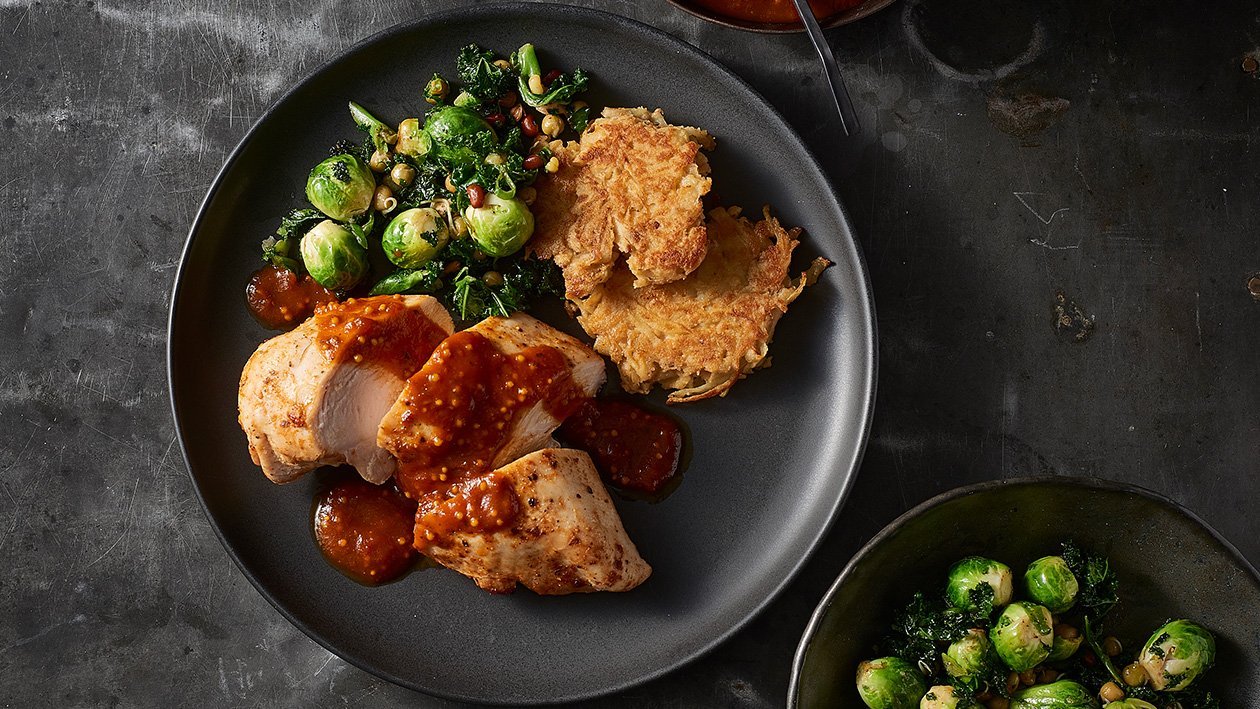 Ingredients per serve
Method
210g Chicken breast

10.0 x

Fresh crushed ginger

10.0 g
Preparation
Method

Marinate chicken with KNORR Aromat Seasoning, ground paprika, chilli paste and oil.
Seal chicken breast on the grill and then place on a tray ready for the oven.
To make rosti - grate potatoes, squeeze excess moisture. Add in egg, crumb, flour and seasoning.
Take a pan, heat oil and seal rostis.
Place all the ingredients in a saucepan over medium-high heat with 1 teaspoon salt. Simmer for 1-1 1/2 hours until the liquid has evaporated, and the oil comes to the top.