Roti Fish Taco
Fusing Indian and Mexican together may appear unheard of at first, but I dare you to try! With taco trend showing no signs of slowing down, you may want to take your tacos to the next level. Go TACO!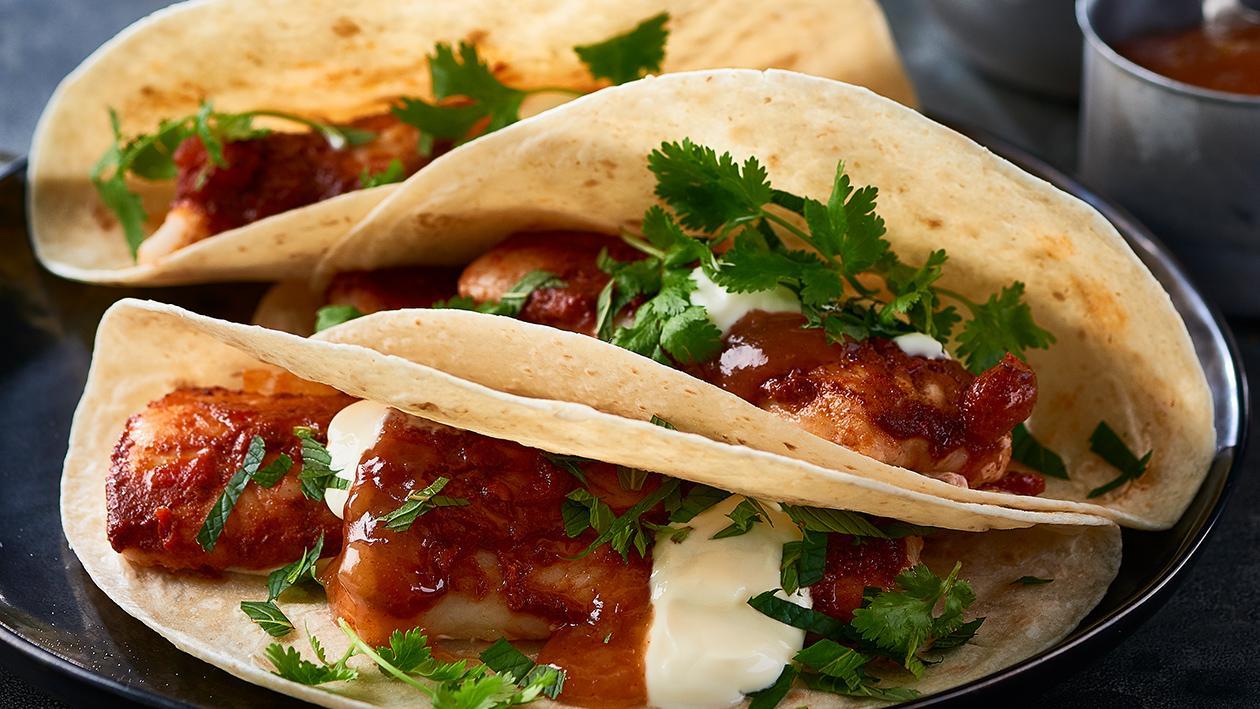 Ingredients
Method
White fish fillets

1.2 kg
Preparation
Method

Combine KNORR Pronto Napoli and KNORR Patak's Tandoori Paste.
Coat fish in mixture, place on a large baking tray and bake at 160 degree Celsius, until cooked through.
Combine yoghurt, cumin, salt and sugar. Refrigerate.
Heat the rotis and top with fish, yoghurt mixture, KNORR Patak's Sweet Mango Chutney, coriander and mint. Fold and serve.

Tip

Serve tacos sprinkled with sliced jalapeno peppers if desired.