Smoked Vegan Shakshuka
This vegan take on shakshuka includes firm tofu instead of eggs but still achieves a nourishing and visually appealing dish with a smoky flavour.
Casual Dining
Vegetables
Main Meals
Breakfast & Brunch
Australian
Other European
Middle Eastern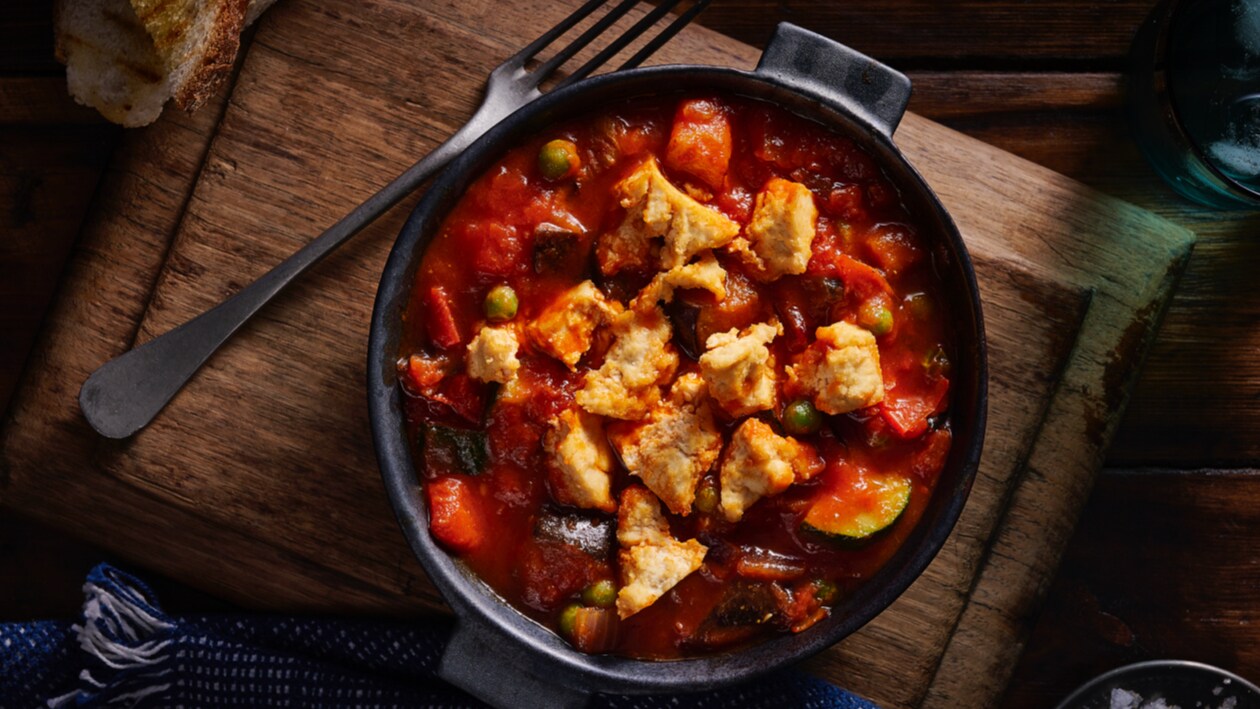 Ingredients per serve
To Cook
Tofu
To Serve
Preparation
To Cook

Chop onion, zucchini, eggplant, and red capsicum into 2 cm pieces.
Heat oil in a large pan over medium heat. Cook vegetables until tender.
Add 100g KNORR Tomato Powder to 1 L of boiling water and simmer for 1-2 minutes until you get a rich and pulpy tomato sauce.
Add the prepared tomato sauce, KNORR Intense Flavours Deep Smoke and frozen peas to the vegetables. Simmer over low heat for 10 minutes.

Tofu

Heat extra oil in a large pan. Crumble tofu into large chunks. Fry until golden and heated through. Drain.

To Serve

Divide shakshuka between serving bowls, top with tofu and garnish with roughly chopped coriander. Serve with toasted bread if desired.