Sticky Spiced Gnocchi
A modern twist on a classic pasta dish just by giving the Italian staple a sticky sweet chilli, soy and tomato sauce.
Casual Dining
Cafe/Takeaway
Vegetables
Main Meals
Australian
Other Asian
Italian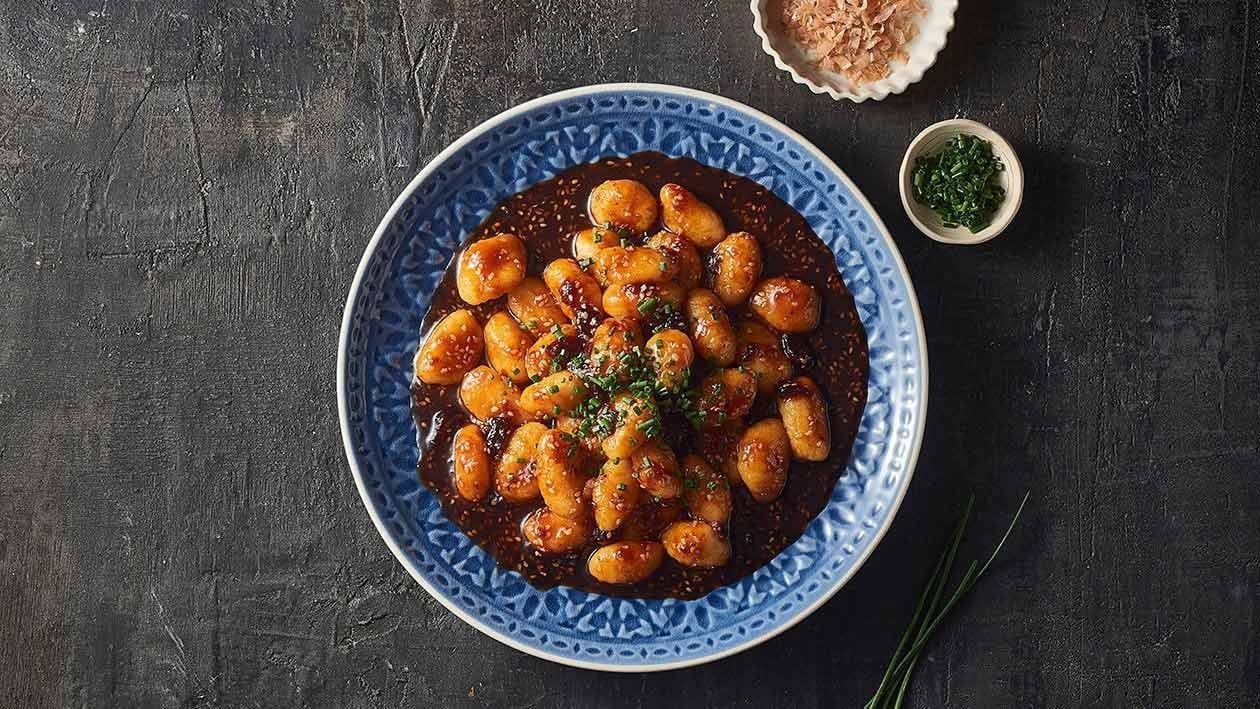 Ingredients per serve
Method
To Serve
Preparation
Method

Cook gnocchi as per the instructions on the back of the pack.
Heat sesame oil in a pot. Add in five spice and stir until combined.
Add in vinegar, honey, KNORR Thai Sweet Chilli Sauce GF, soy and kecap manis.
Pour in the KNORR Gluten Free Pronto Napoli and sesame seeds.
Add Gnocchi to the sauce and stir until combined.

To Serve

Sprinkle extra sesame seeds, chives and bonito flakes.