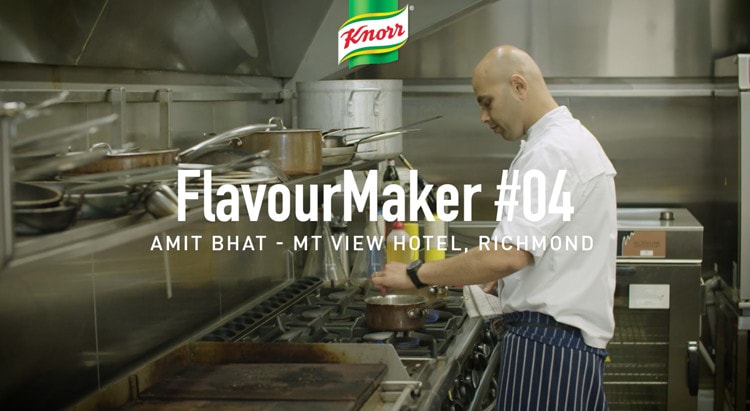 A quick and easy alternative to the traditional sushi with a miso inspired dressing that packs a punch and offers your customers a take on traditional Japanese speciality.

INGREDIENTS
10 SERVES
Poached chicken

75g Miso paste
2L Water
8 Chicken breast fillets, trimmed
Dressing

75ml Soy Sauce
100ml Olive oil
50g Miso paste, extra
75g Pickled ginger, finely sliced
75g Pickled daikon, finely sliced
150g Pickled vegetable (eg. carrot), finely sliced
25g Nori sheets, roasted, shredded
METHOD
Cook the rice, then cool completely.

Poached chicken

Combine the miso paste with KNORR Concentrated Liquid Stock and water in a large pot. 
Poach the chicken, then remove and rest. Slice thinly.
Dressing

Make the dressing by combining soy, oil and extra miso paste.
To serve 

Pour the dressing over the rice and fold through the poached chicken, pickled ginger, daikon and vegetable. Garnish with nori.