Aubergine Meatballs
An unique modern vegetarian Bolognese with zucchini noodles and aubergine.
Casual Dining
Cafe/Takeaway
Vegetables
Main Meals
Australian
Italian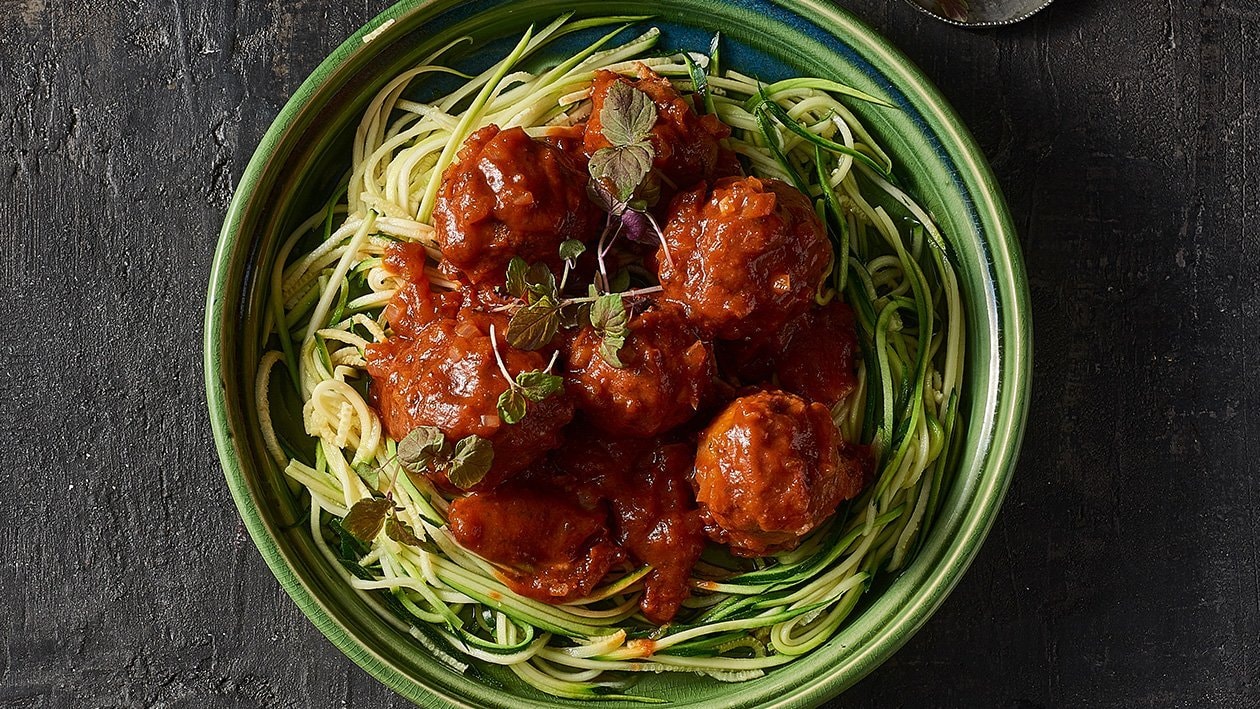 Ingredients per serve
Aubergine Meatballs
Eggplant / aubergine

2.5 kg
Sauce
Noodles
Preparation
Aubergine Meatballs

Boil half the eggplant until just soft. Blitz in a food processor and set aside.
Take remaining half of eggplant and grate - adding to the blitz mix.
Add in remaining ingredients and mix well.
Let sit for 20 minutes (to absorb moisture) and then form into balls ready to cook.

Sauce

In a pot heat KNORR Italiana Bolognese Sauce GF. Take a pan and lightly oil and fry the balls until coloured. Add to warm sauce.

Noodles

Using a mandolin, on a thin setting with julienne teeth in, run the zucchini through obtaining maximum length in each pass.
In a large pot - bring water to boil. Once boiled drop in noodles for two minutes. Remove drain and serve.