Besties Bacon & Egg Roll on Brioche
A Tradie favie! Take the quick and easy brekky staple and give it a difference.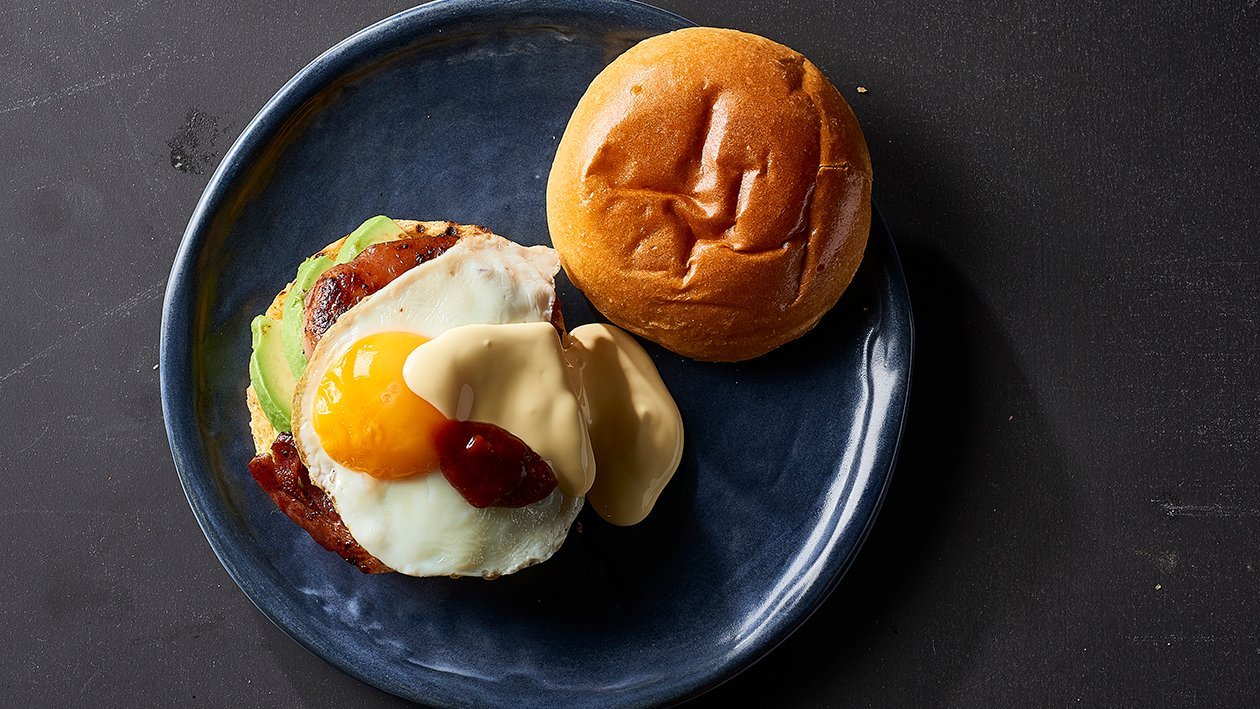 Ingredients
Method
Smoked bacon rashers

1 kg
Preparation
Method

In a small bowl mix KNORR Garde d'Or Hollandaise Sauce and KNORR American Chipotle BBQ Sauce together and set aside ready to use.
Fry bacon until crisp.
Fry eggs sunny side up.
Grill buns.
To assemble – take the base of the buns start with the avocado, bacon, egg and finish with the sauce mix.