Rustic Hash Brown, Scrambled Eggs and Tomato Chilli Relish
A simple, hearty meal to start the day.
Casual Dining
Cafe/Takeaway
Eggs
Breakfast & Brunch
Australian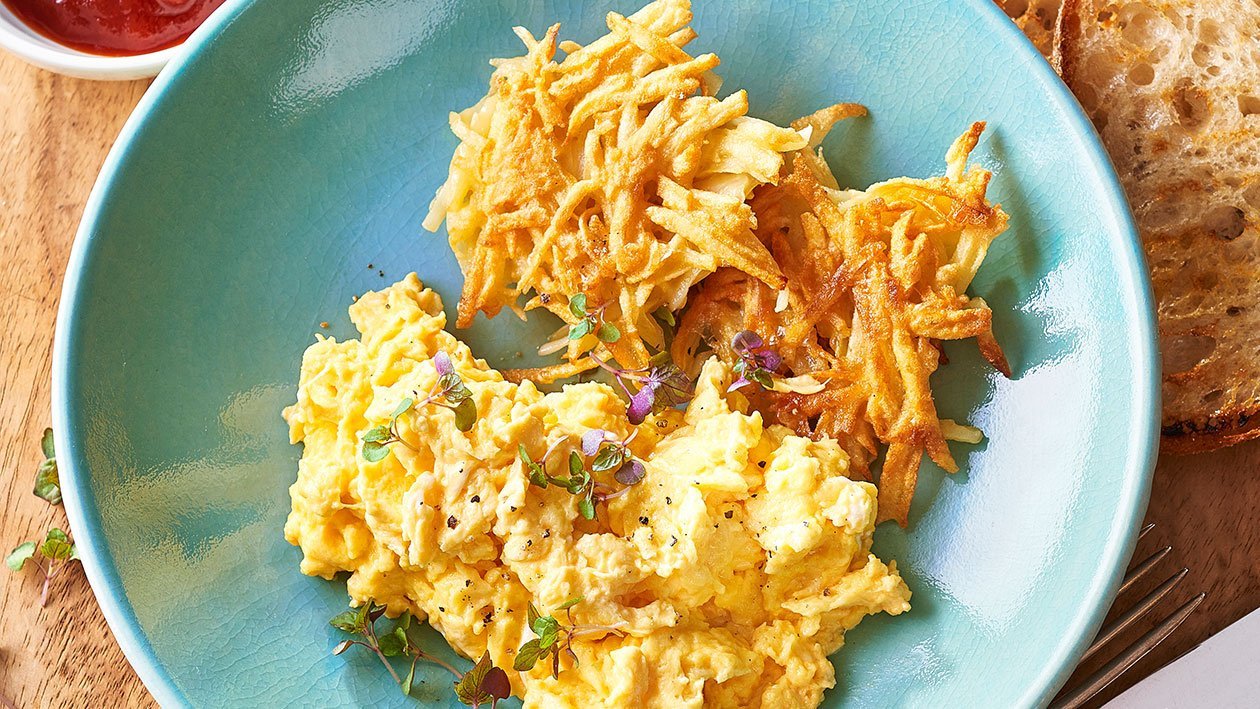 Ingredients per serve
Main Dish
Washed Potatoes, peeled

1.5 kg
To Serve
Preparation
Main Dish

Coarsely grate potatoes and squeeze out excess liquid.
Combine grated potato, flour and 2 eggs, season. And form in 20 equal portions.
Add oil to frypan and shallow hash brown until crispy.
Beat eggs, combine with KNORR Hollandaise Gluten Free Sauce.
Add butter to pan and cook eggs.

To Serve

Serve scrambled egg with hash browns and KNORR American Tomato Chilli Relish GF.