Chicken Ratatouille
This dish may sound and look difficult to cook  but it is just as easy as a typical roast chicken and vegetable dish. KNORR Pronto Napoli makes a delicious, vibrant and flavoursome sauce base that also presents well on a plate.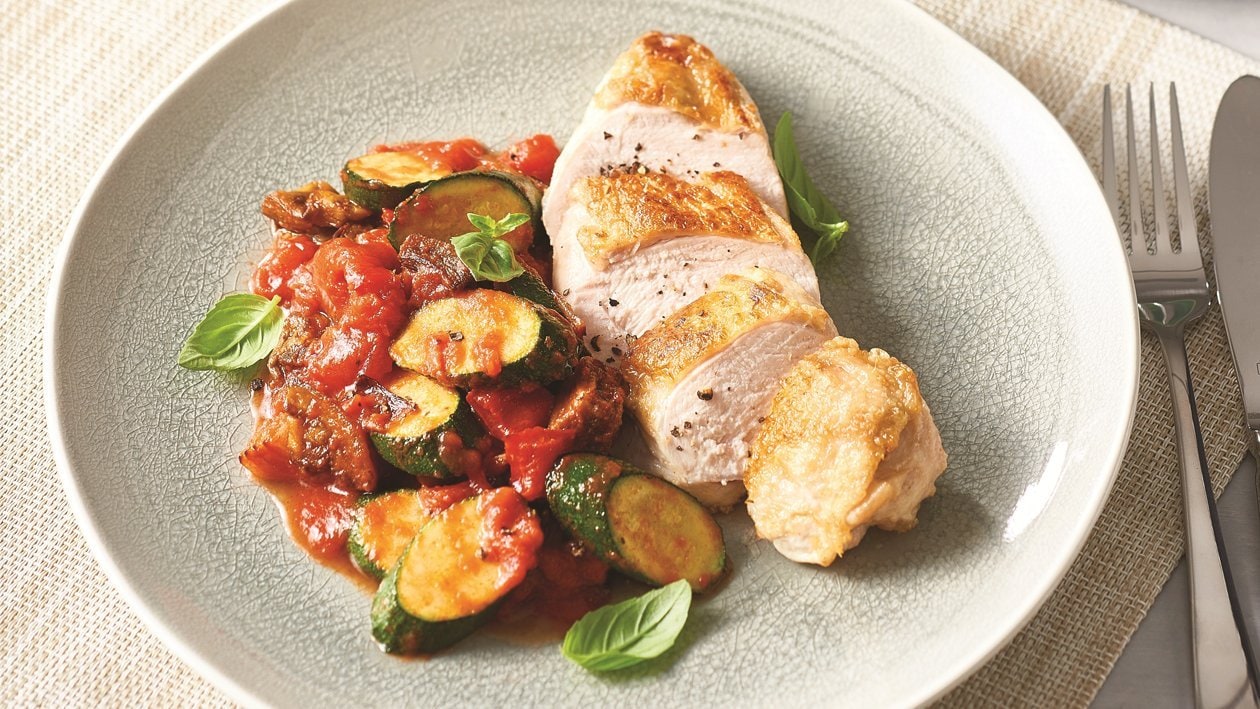 Ingredients per serve
Chicken Ratatouille
Ratatouille
Onions, red
/g
222.0 g
0%
Oil, olive
/ml
100.0 ml
0%
KNORR Italiana Pronto Napoli GF 4.15 kg
/g
800.0 g
0%
Chicken
Oil, vegetable
/ml
50.0 ml
0%
120g Chicken Breast, skin on
/x
10.0 x
0%
Ratatouille
Chicken
120g Chicken Breast, skin on

10.0 x
Preparation
Ratatouille

Peel and dice the eggplant, onions and capsicum. Slice the zucchini. Toss all prepared vegetables in oil and bake in a large oven tray at 160C for 20 minutes or until golden. Add KNORR Pronto Napoli and continue to cook for 10 more minutes.

Chicken

Drizzle the oil over the chicken and roast in the oven at 180C until core temperature reaches 75C.
Set aside and allow to rest. Slice before plating.

Serving Suggestion

Serve with a basil and green salad.

Tip – remove skin from eggplant prior to cooking as residents may find it chewy.