Linguine with Prawn Bisque Sauce
This pasta with its bisque style sauce makes for a true tasting experience. Using shells and heads of the prawns in the stock for the sauce, means less wastage and an amazingly intense flavour of resulting sauce.
Casual Dining
Seafood
Main Meals
Australian
Other European
Italian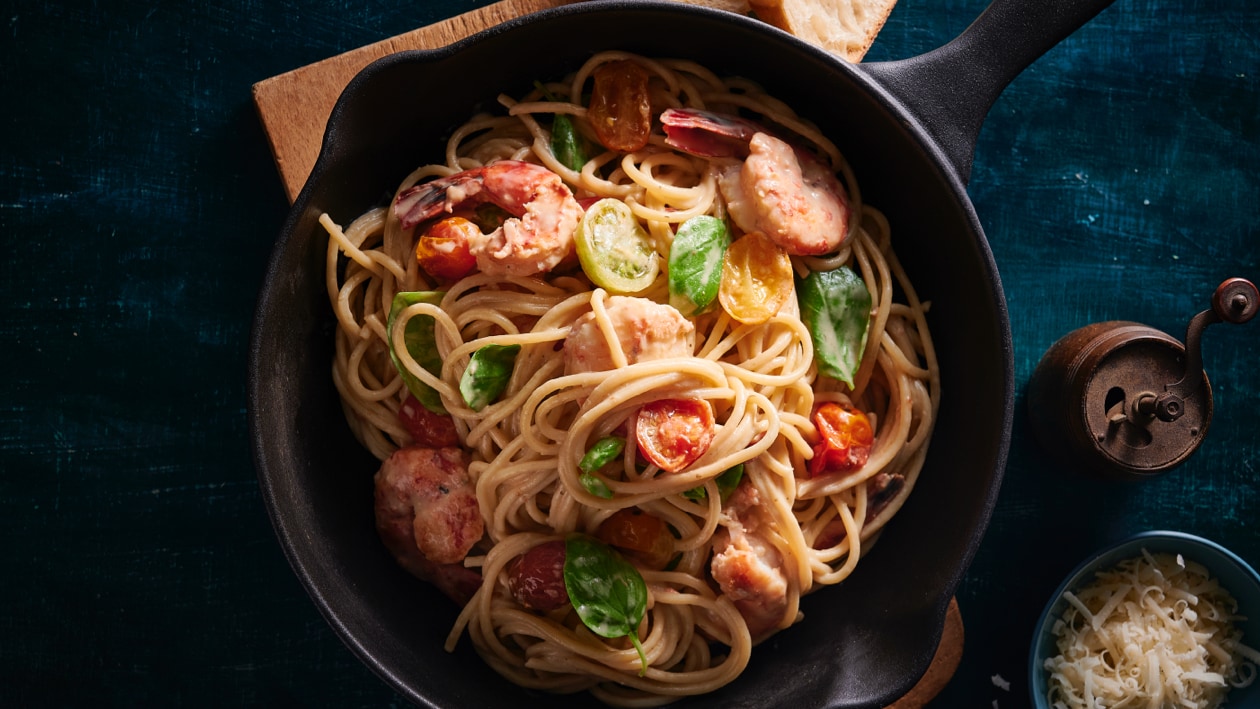 Ingredients per serve
Bisque Sauce
To Serve
Heirloom cherry tomatoes

400.0 g
Preparation
Bisque Sauce

Remove shells and heads from prawns, reserving meat. Leave tails on.
Heat oil in a large pan over medium heat. Add shells and heads and cook for 10 minutes until deep red brown. Add chopped leek, carrot, garlic cloves and bay leaves. Saute for 5 minutes then pour in 1.25 L water, KNORR Intense Flavours Deep Smoke and KNORR Italiana Pronto Napoli. Simmer for 30 minutes. Remove from heat and strain through a fine sieve. Discard prawn shells and vegetables.
Bring sauce back to the boil, stir through KNORR Roux and simmer for 5 minutes. Add raw prawns and cook until opaque.

To Serve

Cook linguine until al dente. Drain and keep warm, reserving ½ cup cooking water.
Heat oil in a pan and add halved cherry tomatoes. Saute until tender and blistered.
Toss bisque sauce with prawns along with tomatoes and basil through pasta. If mixture is too thick, add a little of the cooking water to loosen. Serve immediately.