Updated on Tuesday, 16th June, 2020
There is nothing better for your residents than real ingredients as they provide better taste, colour and texture.
We insist on using real ingredients in every one of our soups - that's why they are the best we have ever made. Remind your residents of home, one bowl at a time…

Homestyle soup provides a comfort to warm the body and the soul. Each variety of the Continental Professional Gluten Free Soups range delivers a delicious homestyle taste as they are made with real ingredients. And now the full range is Gluten Free.

Our range of 13 varieties can help you add great flavour to your cooking while giving you the option of creating a variety of homestyle soups and meals by combining different soup bases with added herbs, vegetables and spices. Now you can remind your Aged Care residents of the taste of home, one delicious bowl of soup at a time.
Discover our newest addition to the range – Cream of Cauliflower, made with real cauliflower and Gluten Free.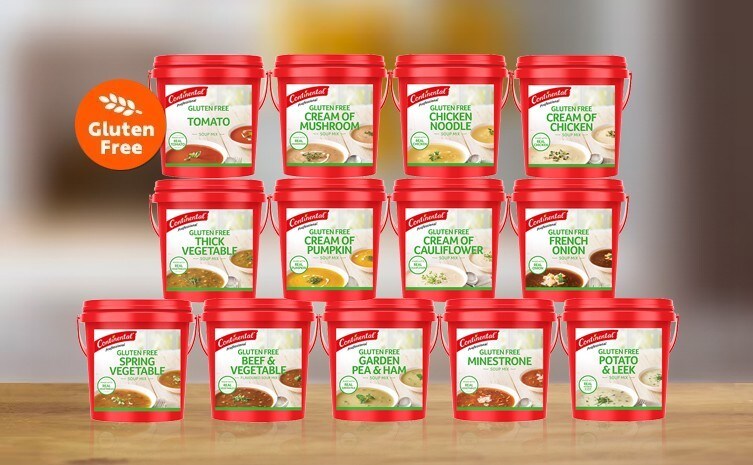 Keeping residents well-hydrated is a major challenge. Soup is a great way to meet their fluid requirements.


Soups provide that ease of eating for residents who have problems swallowing or have a reduced appetite.


Soups can be enriched with a variety of additional ingredients to increase energy, dairy, protein and micronutrients as well as adding texture and flavour.