Green Pea and Ham Soup
A fresher alternative to split pea and ham soup, this soup can be enjoyed all year round.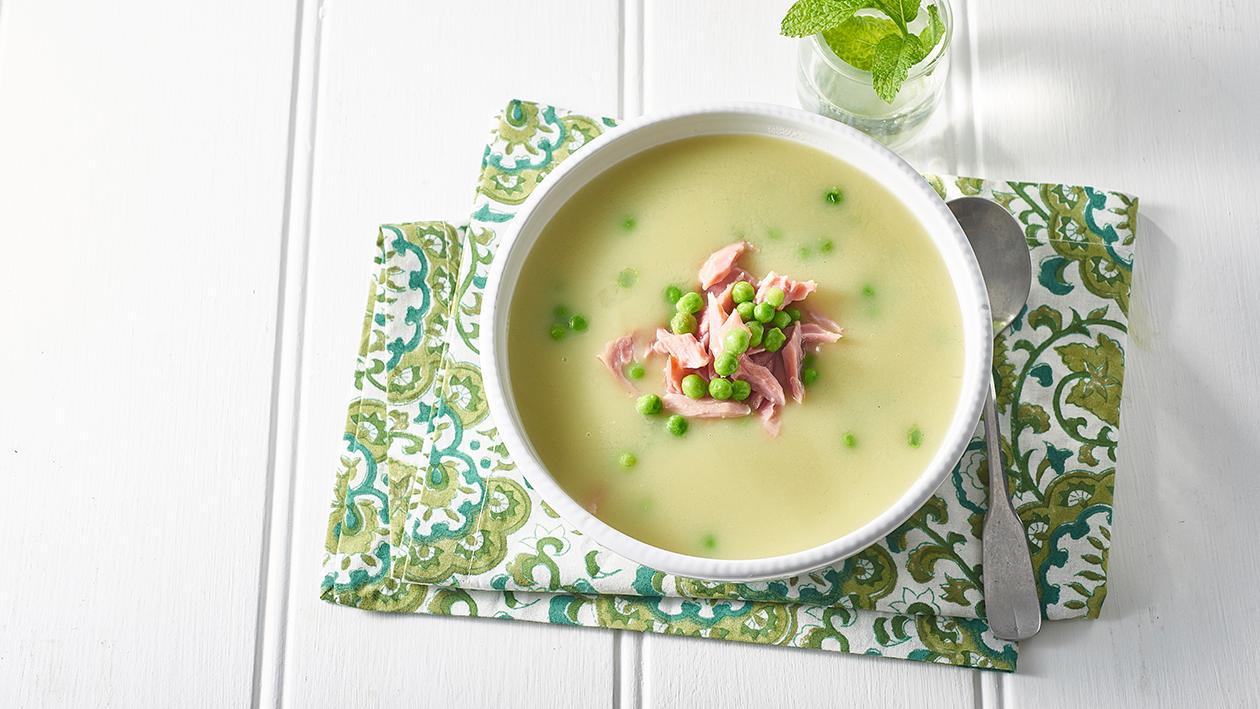 Ingredients
Method
Cloves garlic, chopped

3 x
Preparation
Method

Heat oil in a large saucepan and add onion and garlic. Lightly cook for 5 minutes or until softened.
Add water and CONTINENTAL Professional Gluten Free Garden Pea & Ham Soup Mix and bring to the boil, stirring continuously. Simmer for 10 minutes.
Reduce heat, add ham and peas, and simmer for another 2-3 minutes.
Serve green pea and ham soup with crusty bread.

Serving Suggestion

Tip

Add garnish of diced ham and chives.