Lime Pepper Squid
"Well tickle my tentacles". When you're looking to do something different – here's a cracker to use as a started or main on your menu.
Casual Dining
Seafood
Snacks & Sides
Australian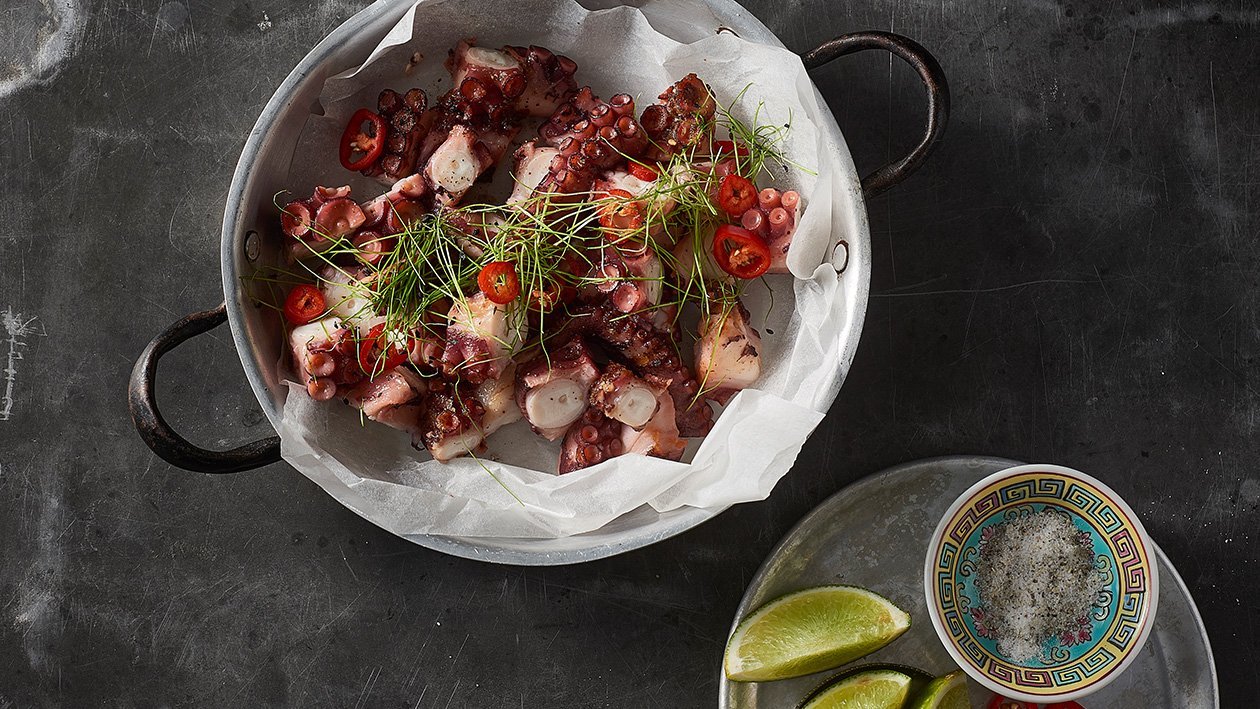 Ingredients per serve
Method
Octopus tentacles or King Prawns, peeled tails in tact

1.5 kg

Red chilli, sliced, to serve

150.0 g

Knorr Thai Lime Powder, To Serve
Preparation
Method

Coat squid in mixture
Deep fry until cooked.