Teriyaki Chicken Lollipops
Popular in both Chinese and Indian cuisine these chicken lollipops are a frenched chicken winglet. Matched with KNORR Sakims Teriyaki Sauce, they are full of flavour and easy to eat.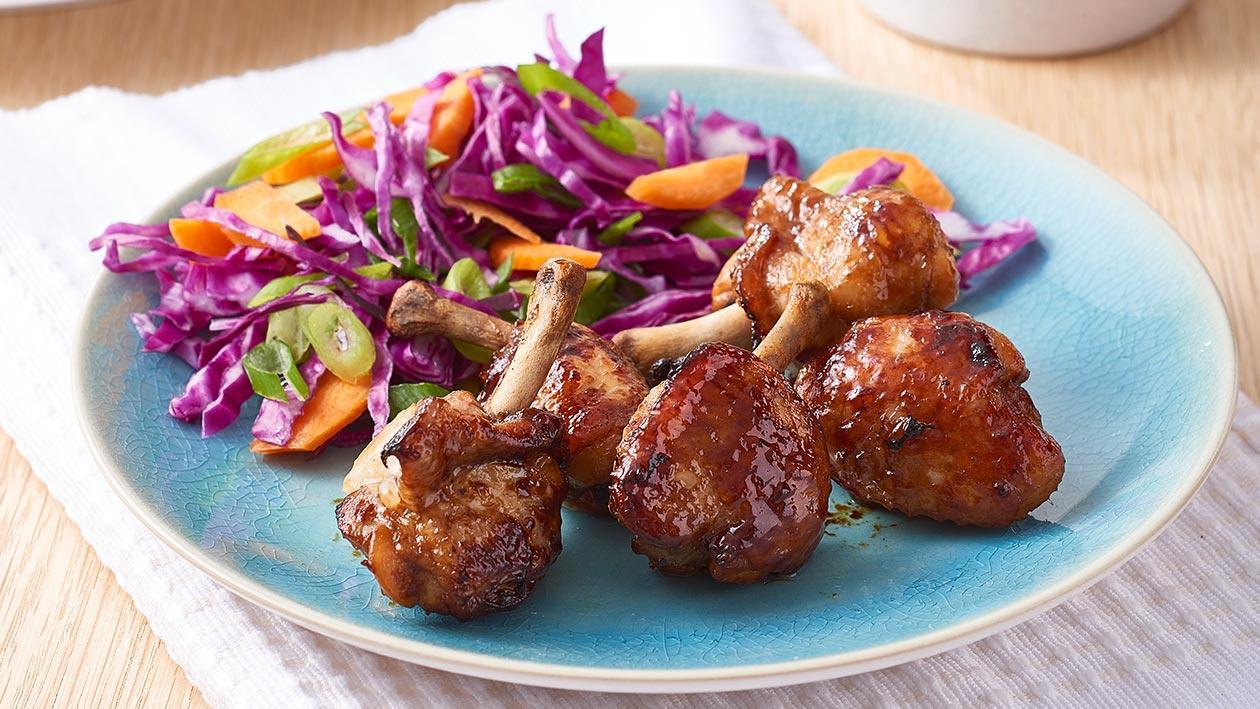 Ingredients
Method
Garlic cloves, crushed

2 x
Serving suggestion
Knorr Sakims Thai Sweet Chilli Sauce, to serve
Preparation
Method

Combine KNORR Japanese Teriyaki Sauce GF, garlic, lemon juice, oil and pepper in a non-metallic bowl.
Add chicken lollipops and toss to coat. Cover and refrigerate for 2 hours.
Drain chicken from the marinade and wipe bones clean so they don't burn when cooking.
Bake at 180C for 30-40 minutes or until cooked through and slightly sticky.

Serving suggestion

Serve with KNORR Sakims Thai Sweet Chilli Sauce, Asian style slaw or steamed vegetables.