Louisiana Fish and Fries
A restaurant in the Deep South sells 500 of these a day. Now, we may not have catfish down under, but we sure do have plenty of Barramundi or Hoki. Use either and be happy!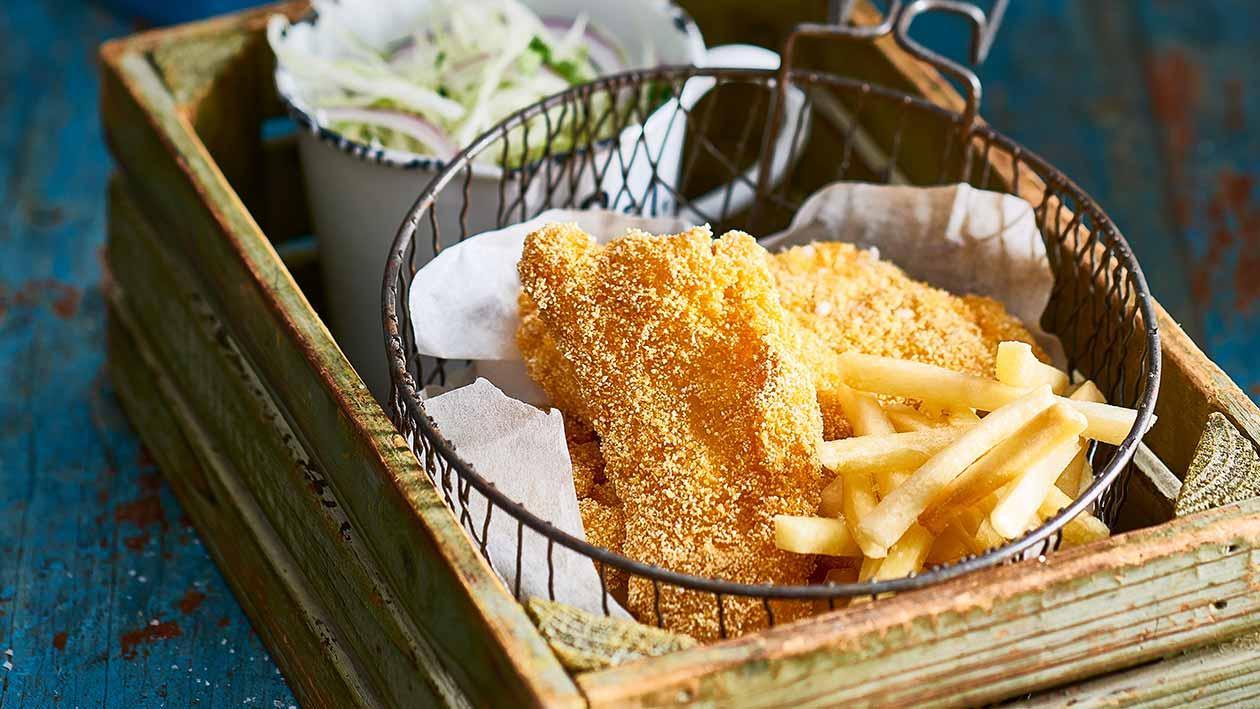 Ingredients
Method
150g Barramundi portions

10 x

Corn meal or polenta, fine

500 g
To Serve
French fries and salad, to serve
Preparation
Method

Thinly slice the fish to resemble thin schnitzels.
Coat the fish in the flour, then the combined egg and KNORR Concentrated Liquid Stock, then corn meal. Deep fry until cooked through and golden.

To Serve

Serve fish with french fries and a ranch slaw salad.