Spicy Vegetable Tagine
Add an interesting fusion of middle eastern and indian flavours to this Moroccan classic with the addition of KNORR Mild Curry Paste.
Casual Dining
Australian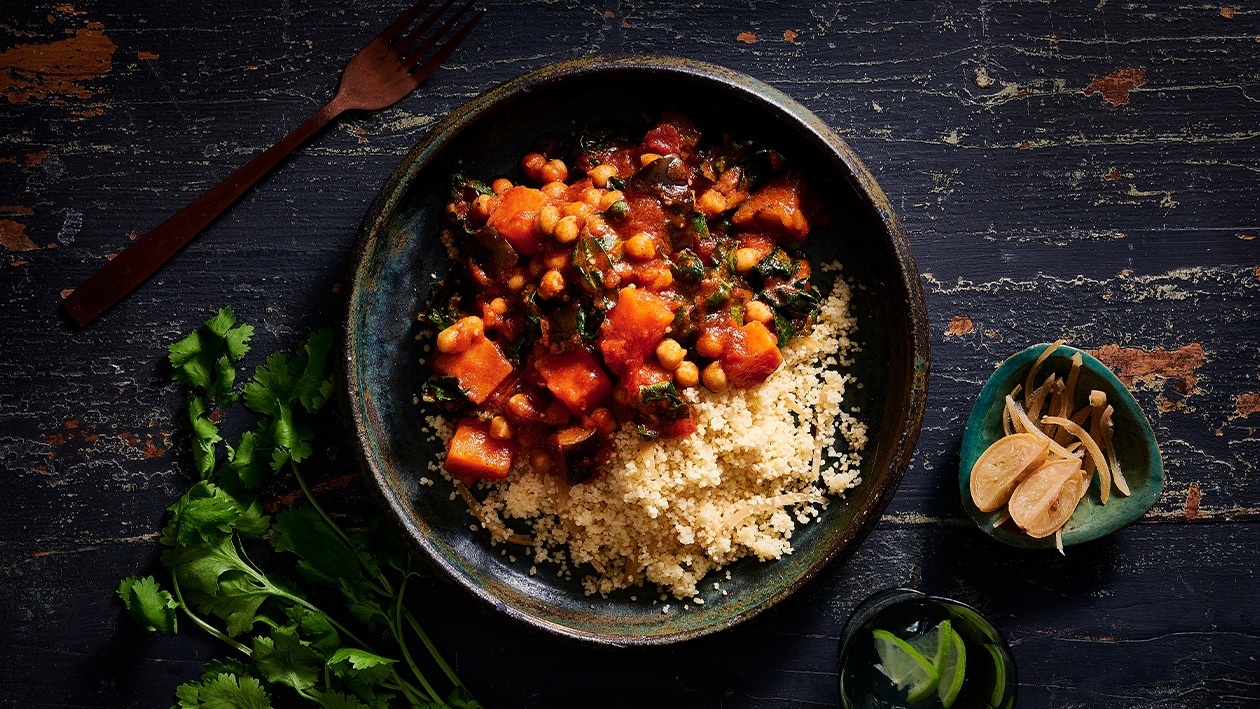 Ingredients per serve
Spicy Vegetable Tagine
To Cook
Sweet Potato
/g
750.0 g
0%
KNORR Patak's Mild Curry Paste 1.05 kg
/g
100.0 g
0%
KNORR Vegetable Booster 2.4 kg
/g
25.0 g
0%
KNORR Italiana Pronto Napoli GF 4.15 kg
/g
500.0 g
0%
To Cook
Preparation
To Cook

Dice all vegetables into 3 cm cubes. Heat oil in a large pan. Sauté onion, sweet potato and carrots for 10 minutes, add KNORR Patak's Mild Curry Paste for the last few minutes. 
Mix KNORR Vegetable Booster with 1 L of warm water. Add to pan along with KNORR Mild Curry Paste and KNORR Pronto Napoli. Simmer for 30 minutes then add eggplant. Continue cooking for 15 minutes or until all vegetables are tender. 
Stir through chopped coriander and silverbeet, cook for a further 5 minutes until silverbeet is wilted.

To Serve

Serve tagine with lemon scented cous cous or steamed brown rice.

Tip

Try adding other vegetables like capsicum, zucchini or green beans if desired.