Posted on Friday, 18ᵗʰ September, 2020
Diner demands aren't going to stop changing any time soon. Plus with takeaway and delivery now becoming mainstays, you'd need a dependable and versatile mayonnaise that cuts across all applications in your menu. Discover which of Hellmann's no-compromise options ticks all the right boxes for you.
Additionally, with takeaway and delivery becoming an increasingly important part of the revenue mix, it's important to have a mayonnaise that helps keep your dishes tasting fresh. See which quality Hellmann's mayonnaise products are right for your business and diner needs.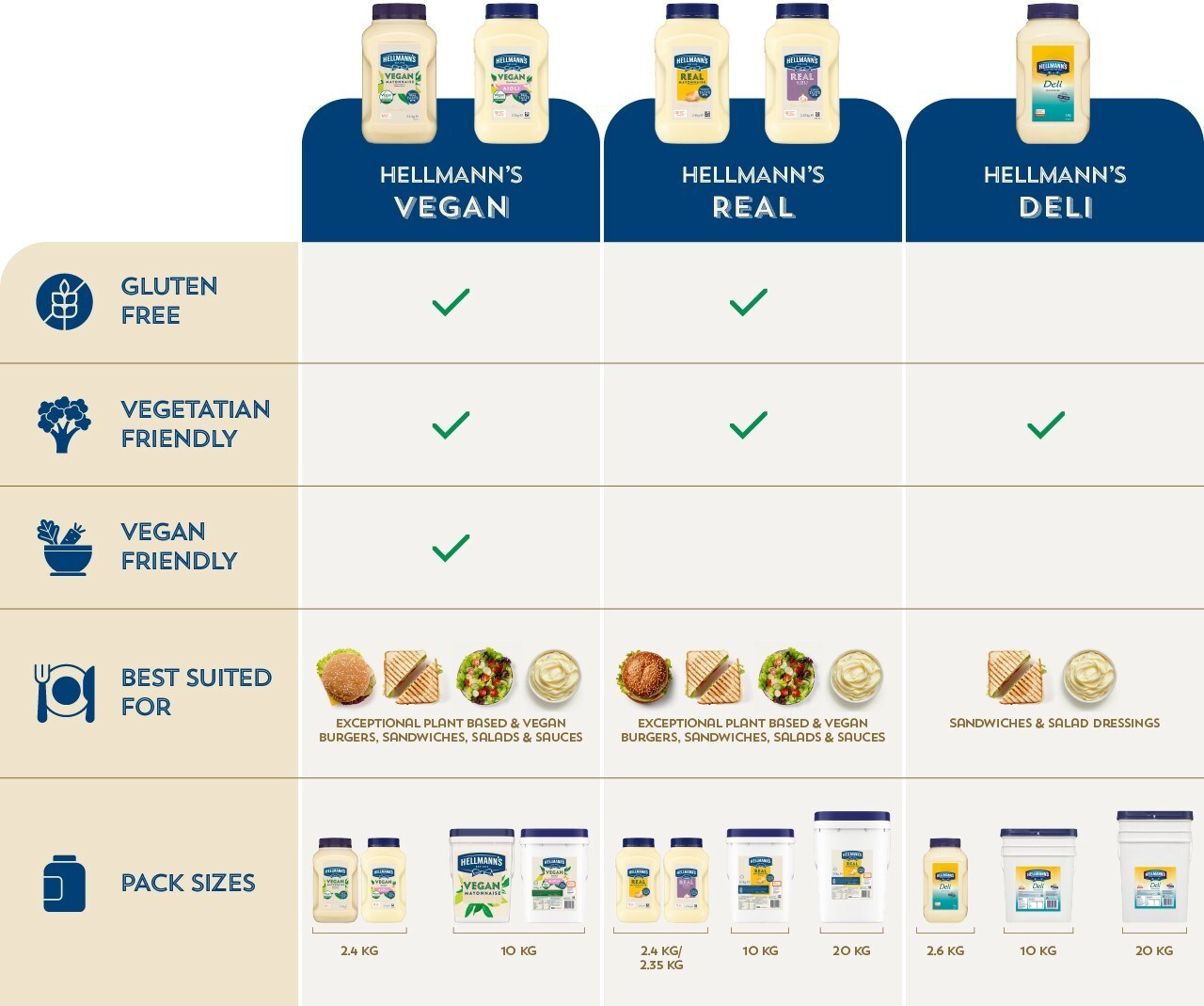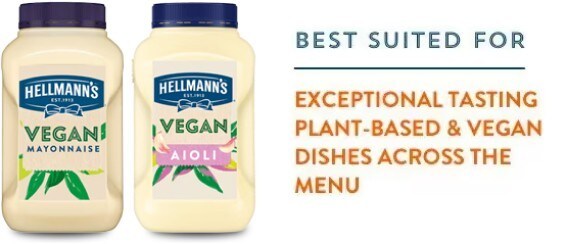 The same great taste and texture as Hellmann's Real, now in a vegan recipe with no compromise to taste or texture, and at no additional cost. This option enables you to embrace plant-based and vegan dishes across your menu, from dine-in to takeaway or delivery.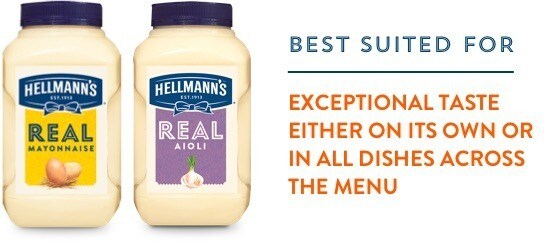 The world's #1 mayonnaise is made with an authentic free range egg yolk recipe, using real ingredients. This delivers a scratch-made taste that gives you the best of both worlds: a mayo that diners love to eat, and that has exceptional performance both in the kitchen, and from dine-in to takeaway and delivery.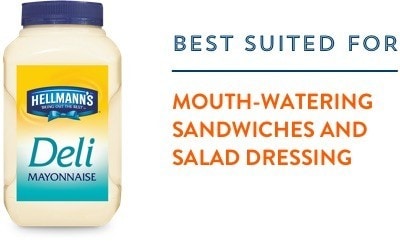 With its creamy texture and consistent sweet-tangy taste, this deli classic helps you spread your mayonnaise further and stretch your dollar. Ideal for providing a moisture barrier between bread and fillings, and keeping sandwiches fresher for longer.
A well-balanced, gluten-free mayo made with a blend of sustainably-sourced ingredients. This creamy blend of whole eggs and egg yolks delivers an all-around, classic taste that's ideal as a base for extension. Get versatile quality at an affordable price.