Sweet Potato Bhaji and Korma Dip
Once your customers eat these, you may end up with a line of people wanting to kiss you after service. I would hide in the cool room!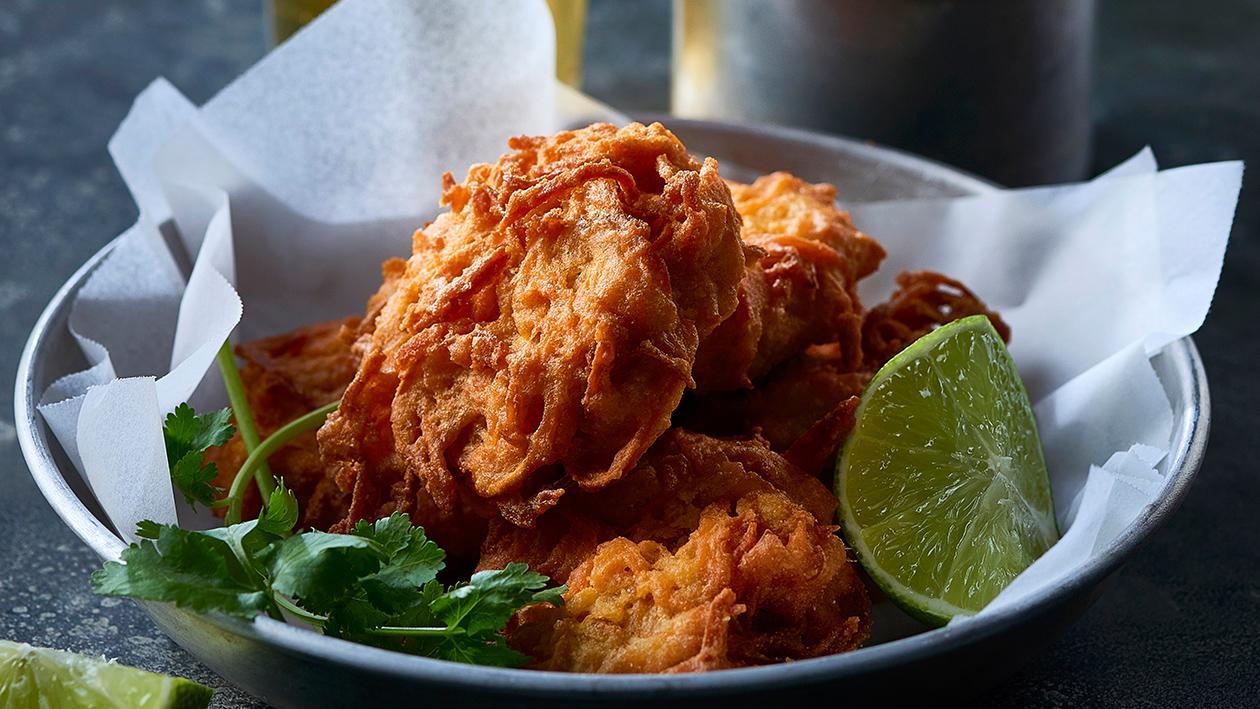 Ingredients
For the Bhaji
For the dip
To Serve
Preparation
For the Bhaji

Peel and julienne the sweet potato and onion.
Combine the vegetables with flour, turmeric, cumin, KNORR Concentrated Liquid Stock, baking powder and just enough water to bind them together.
Form into small disks and deep fry at 180 degree Celsius until golden brown. Drain.

For the dip

Combine COLMAN'S Wholegrain Mustard, KNORR Patak's Korma Sauce, KNORR Patak's Sweet Mango Chutney and yogurt.

To Serve

Serve with the bhaji and lime wedges.

Tip - Check out other exciting finger food and salads & sides recipes for Casual Dining to enhance your menu.