When you take a bit of the classic and add a dash of creativity, the possibilities are endless.  And that's what we're trying to do everyday - explore the possibilities and reinvent the wheel with better, more sustainable ways to cook, through diverse ingredients and progressive flavours.
We believe that little changes can make a big difference. Here's where new Knorr Professional's Gluten Free range of delicious brown sauces comes in. Crafted and refined by Chefs, this range lets you explore new possibilities and add signature flavours to every dish as well.
A range that's better than ever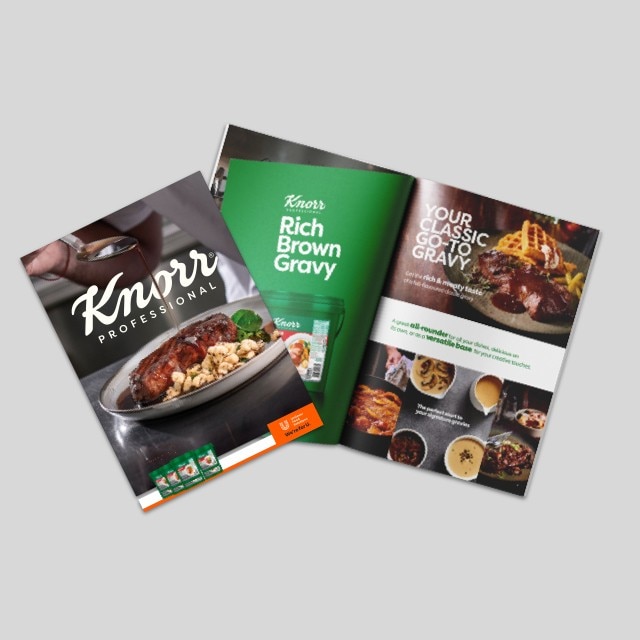 Knorr Gravy Range Brochure: Free Download
Explore Knorr Gravy Range that will add great flavour to your dishes and help you punch out great burgers and sandwiches every time.
Download now