Aussies and Kiwis are an adventurous lot when it comes to exploring new flavours and fresh takes on the classics, with data showing an increasing tendency towards culinary diversity and exotic flavours. What are the implications for Chefs?
The Australian population now comprises of people from more than 190 different countries and 300 different ancestries according to a recent study by the Australian Bureau of Statistics. New Zealand is similarly diverse, with Statistics New Zealand recording more than a quarter of the country's population as having been born overseas at its most recent census.
This remarkable diversity has led to a dynamic culinary landscape in the two countries that reflect a unique blend of cuisines, driven by an inquisitive dining population keen to explore new tastes and be challenged by emerging flavours.

The trend is amplified by the millennial generation which has been found to be more willing than older generations to mix things up.

To stay relevant, casual dining venues, Cafe's and even institutions like Aged Care centers and hospitals are reinventing traditional offerings with new ingredients and fresh ways of plating as Chefs embrace new takes on the classics.

"Diners are definitely becoming more adventurous with the flavours and cuisines they are willing to try," says BaptistCare NSW & ACT Chef Manager Chamara Pathiranage.


But this evolving landscape, combined with Chefs' eagerness to create, also brings operational challenges around managing meal consistency, costs and variations in the skill of kitchen staff.
Authenticity made simpler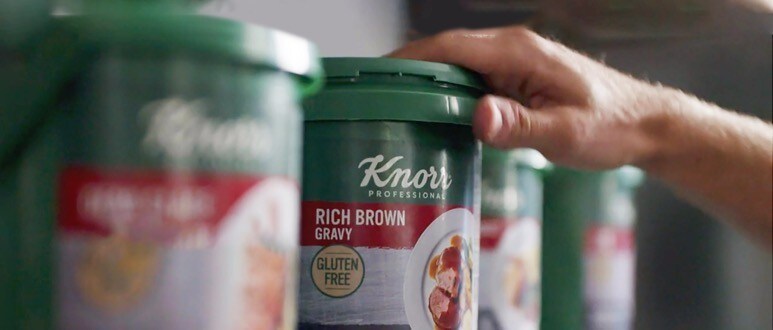 Not surprisingly, Chefs are seeking products and techniques that achieve consistent results no matter the expertise of the user.
This is where Knorr's classic range, including sauces and boosters come into play. With a collection of ingredients that complement modern cooking, Knorr makes it more convenient than ever for Chefs to reliably meet the movement towards exciting new flavours.
Sydney-based hospitality and healthcare sous-Chef Manuel Malicdem says Knorr improves the efficiency of his kitchen while allowing him to explore fresh ideas. "[Knorr sauces] have helped me a lot in enhancing the flavour of dishes to the extent of replicating authentic tastes. They also save me a lot of time preparing and cooking," he says.

From classic flavours with a trusted quality that Chefs have come to rely upon, to innovative ingredients for culinary creativity and menu excitement, Knorr Professional is helping Chefs achieve consistent results as they explore today's enticing new flavour fusions.