Asian Chicken Noodle Soup
Fresh flavours of garlic and ginger mean this lighter style soup is still full of flavor.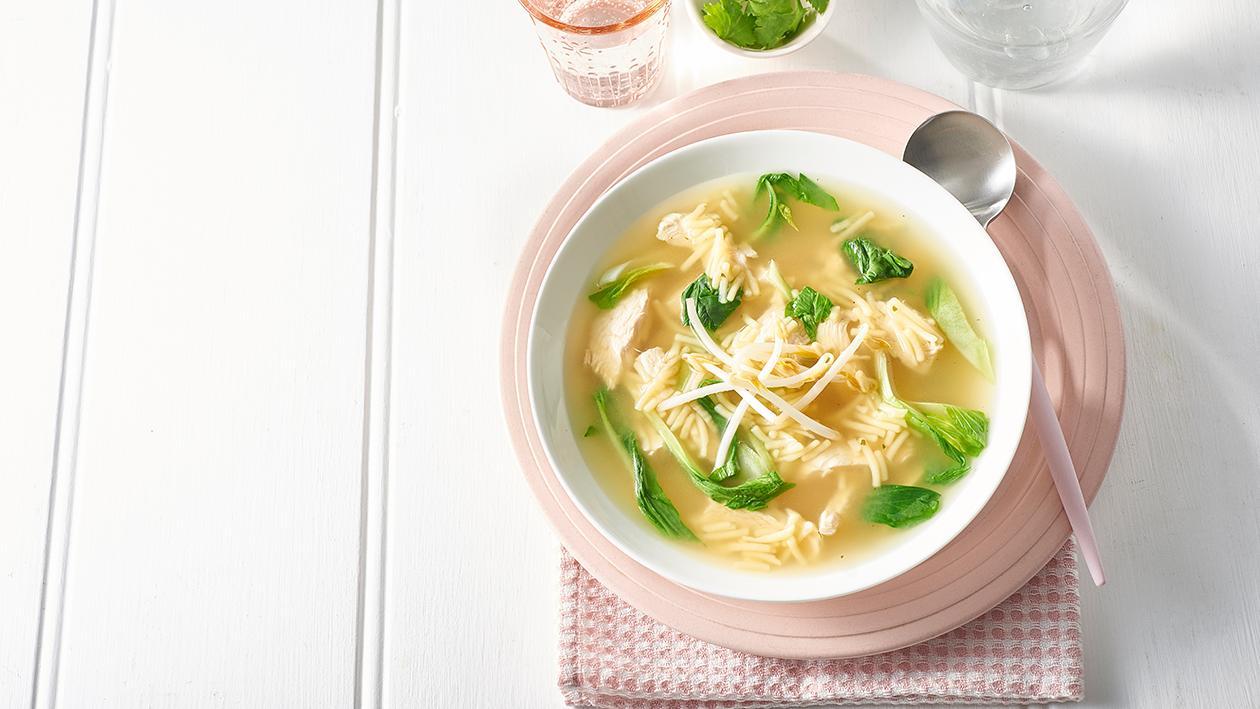 Ingredients
Method
Garlic, finely chopped

20 g

Ginger, finely chopped

20 g

Chicken breast fillet, thinly sliced

200 g

Bean shoots, trimmed, to garnish

150 g
Preparation
Method

Heat oil in a large saucepan and gently cook garlic and ginger until aromatic.
Add water and CONTINENTAL Professional Gluten Free Chicken Noodle Soup Mix and bring to the boil, stirring continuously.
Reduce heat, add chicken, bok choy and simmer for 10 minutes.
Serve chicken noodle soup garnished with bean shoots.

Serving Suggestion

Serve with fresh lemon or lime wedges.

Tip

Add extra (vermicelli) gluten free noodles for additional calories and garnish with coriander.