Butter Chicken Tikka Pie
Butter chicken is a favorite curry, making it into a pie makes it a great combination.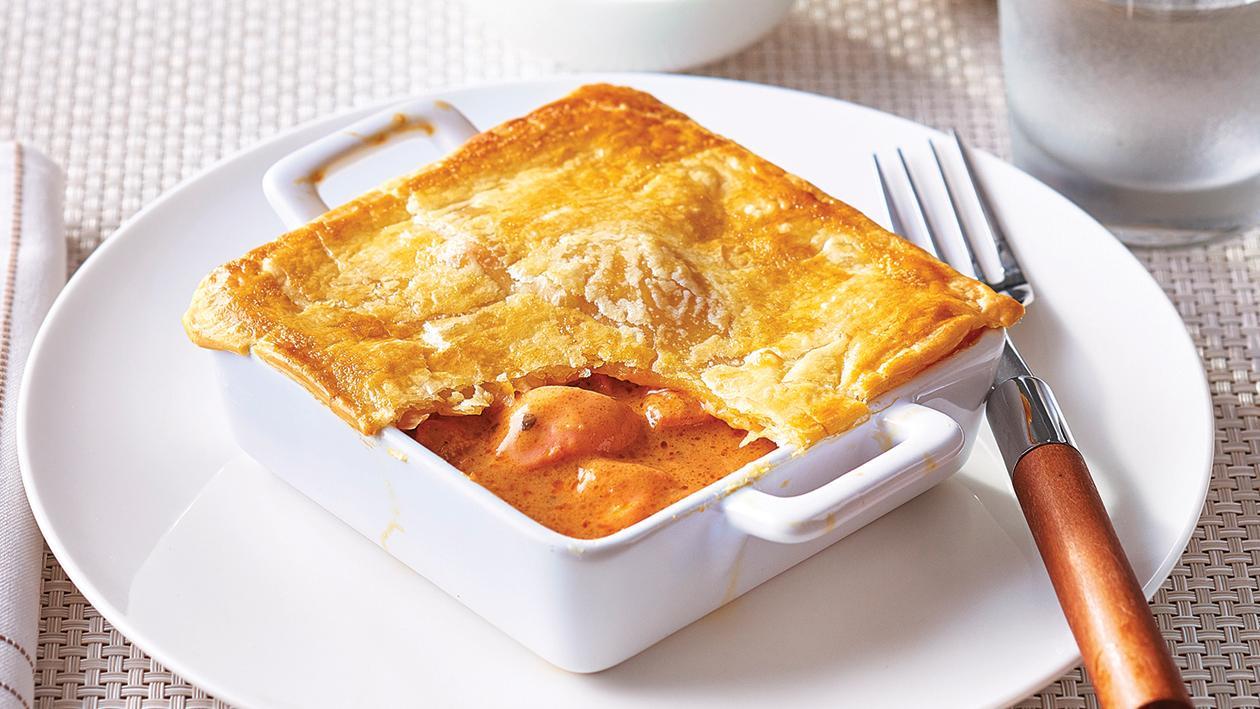 Ingredients
Sauce
Pie
To Serve
Preparation
Sauce

Combine the KNORR Coconut milk powder, water, KNORR Pataks Butter Chicken Sauce and KNORR Pataks Tikka Masala Sauce.

Pie

Combine the chicken and bake in the oven at 180 degree Celsius for 25 minutes or until cooked. Remove and allow to cool.
Add the chicken pie mix in a pastry lined dish and cover with another layer of pastry. Bake at 180 degree Celsius for 15 minutes or until pastry is cooked through and golden.

To Serve

Serve with tomato, onion and cucumber raita.