Read More
Gourmet Pub Fries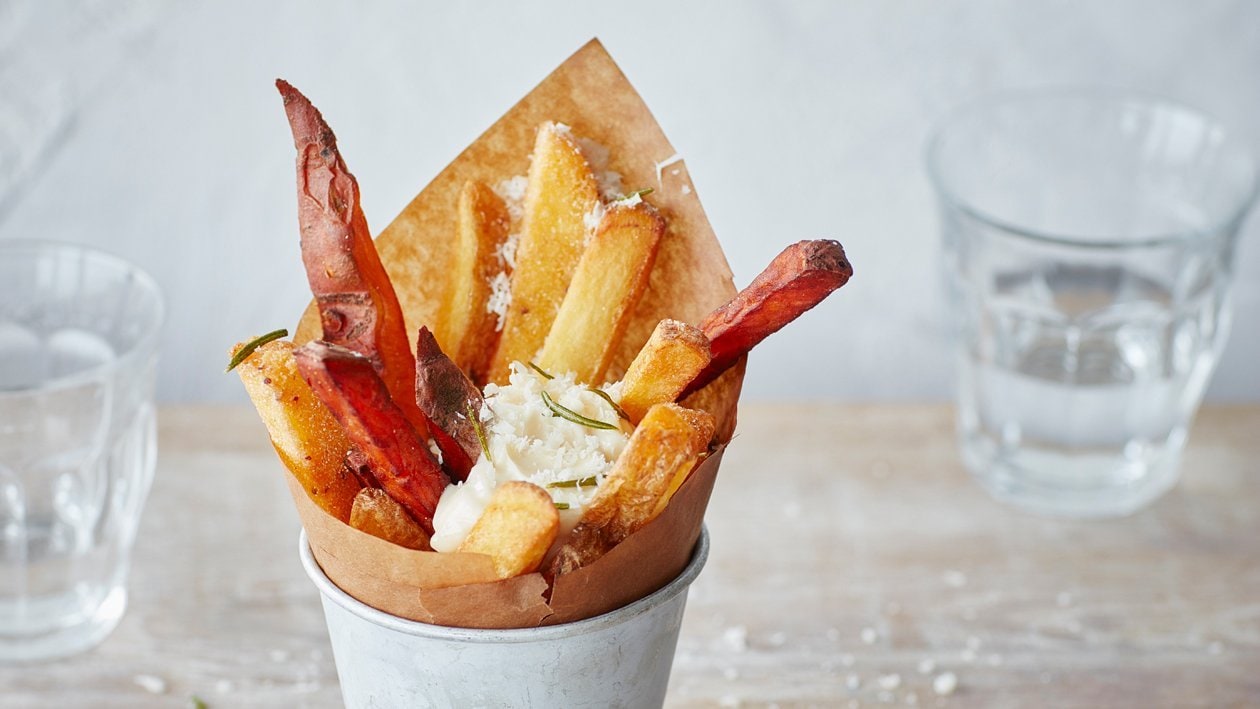 Crunchy sweet potato and polenta fries with parmesan and rosemary
...
Ingredients per serve
Potato fries
Polenta fries
Goat cheese (soft)

75.0 g
To serve
Hellmann's Real Mayonnaise
---
Crunchy sweet potato and polenta fries with parmesan and rosemary
...
Potato fries

Cut the potatoes in equal sized fries. Blanch the fries in boiling water and some salt. Put them on a dry cloth and let them cool down in the fridge.
Put the fries into the deep fat fryer at 140 degree Celsius, let them cool down.

Polenta fries

Bring water to a boil and add the polenta flour, stir well.
After 5 min. add the butter, goat cheese, parmesan and wholegrain mustard. Season with salt and pepper to taste.
Poor the polenta in a tray. Let it cool down.
Cut the cold and firm polenta in fries.

To serve

Dust the polenta fries with polenta flour.
When ready to serve cook the potato and polenta fries at 180 degree Celsius until crisp and golden.
Serve with HELLMANN'S Real Mayonnaise, some crispy rosemary and parmesan cheese.