Pineapple Cream Sponge Cake
This dessert was made to go with a nice hot cup of Lipton English Breakfast or Earl Grey tea!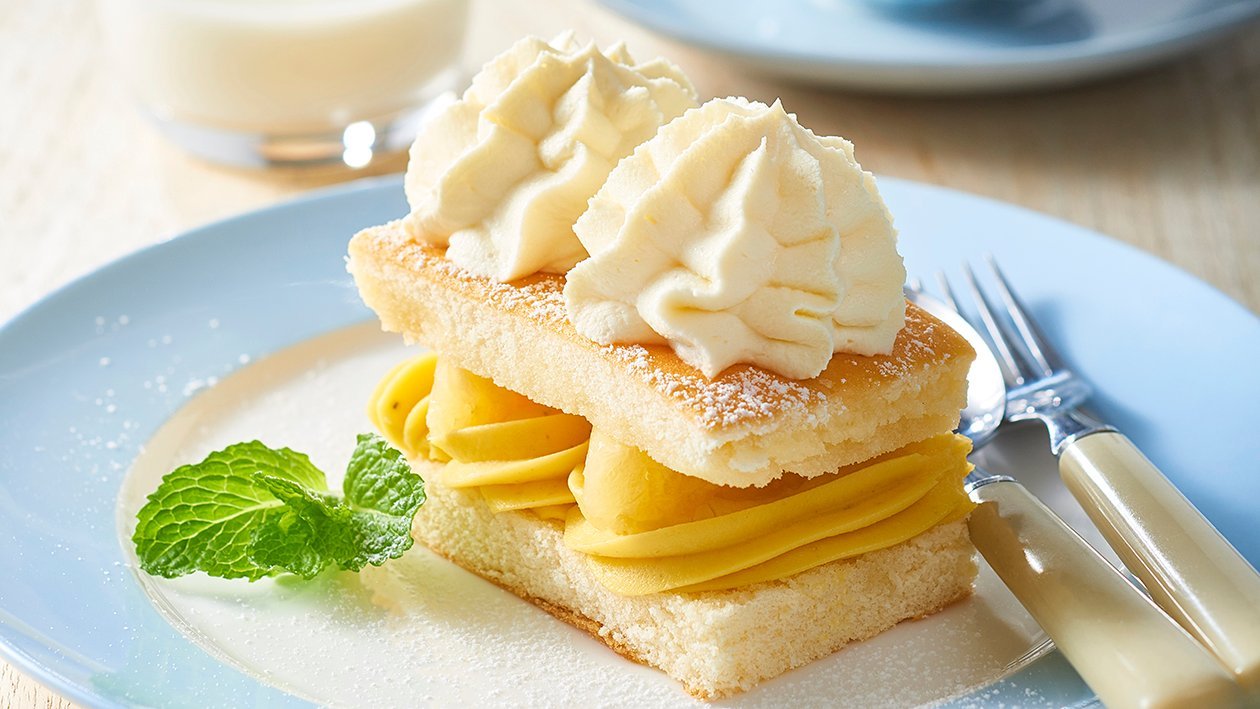 Ingredients
Method
Tinned pineapple in juice, drained

300 g
Preparation
Method

Cut the sponge into squares of 40g each, then slice in half along the middle.
Bring the CARTE D'OR Crème Anglaise to the boil and whisk in the KNORR Roux to thicken and make a Crème patisserie. Refrigerate, then place mixture in a piping bag.
Pipe onto base of sponge portions, add the pineapple and place the other half on top like a sandwich.
Whip the remaining cream and pipe a little on the top of each sponge.

Chef Tip

Recipe can also be made in a large tray.