Banana Egg Nog Cream Pie
This dessert is almost like a banana milkshake. A perfect Christmas dessert but will become a resident favourite all year around.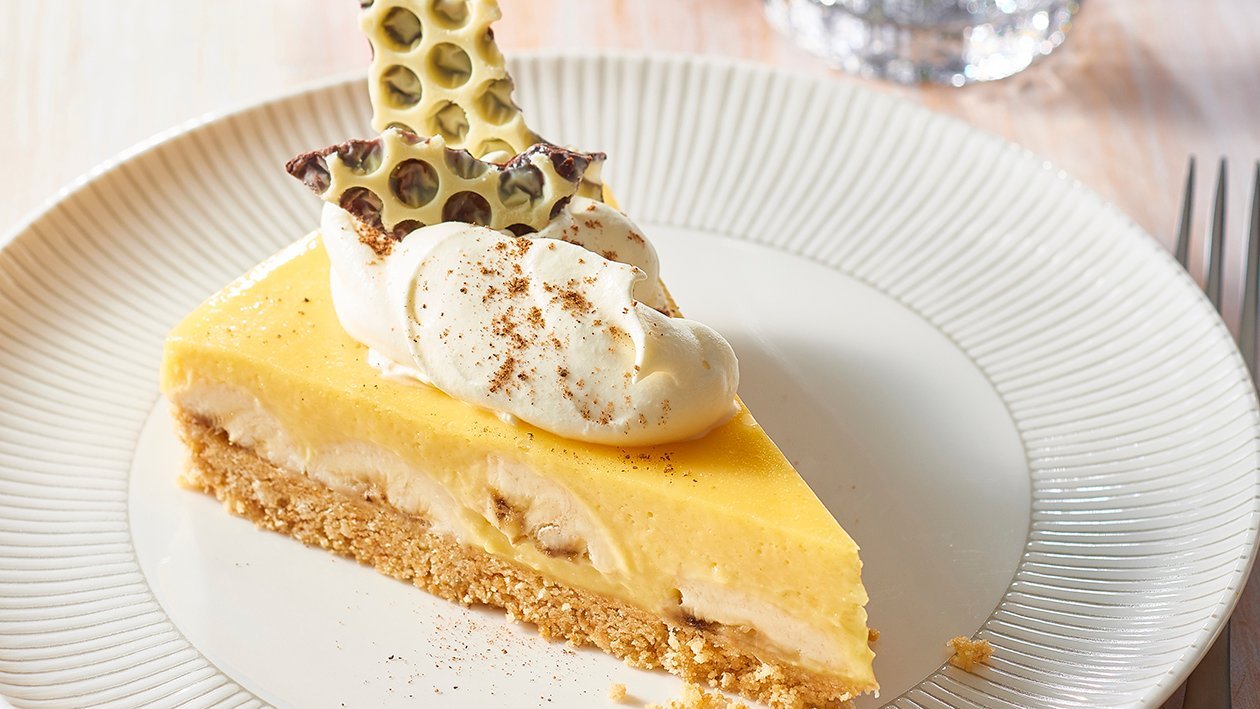 Ingredients per serve
Banana Egg Nog Cream Pie
Method
Nice biscuits
/g
250.0 g
0%
Unsalted butter, melted
/g
125.0 g
0%
CARTE D'OR Pannacotta Dessert Mix 780 g
/g
50.0 g
0%
Nutmeg, To Serve
/
0.0
0%
Method
Unsalted butter, melted

125.0 g
Preparation
Method

Place the biscuits into a food processor and lightly crumb, then add the butter and pulse until combined.
Press the crumb mix into a deep pie dish and refrigerate until firm.
Bring 750ml of cream to the boil. WhiskCARTE D'OR Creme Brulee Mix and CARTE D'Or Pannacotta Dessert Mix into the cream until thick. Refrigerate.
Slice the bananas and lay over the biscuit base, then pour over the crème brûlée mixture. Refrigerate again until set.
Whip the remaining cream. Cut the pie into individual portions and top with a little cream and a sprinkle of nutmeg.

Chef Tip

Replace bananas with tinned peaches for a different twist.