Crispy Fish Burger with Jalapeno Tartare Sauce
Burgers are on-trend across pubs, clubs, and cafes. Offering different ideas to your customer can make your venue stand out. Using HELLMANN'S Mayonnaise as the base for your tartare sauce will make sure this burger stands out from the crowd.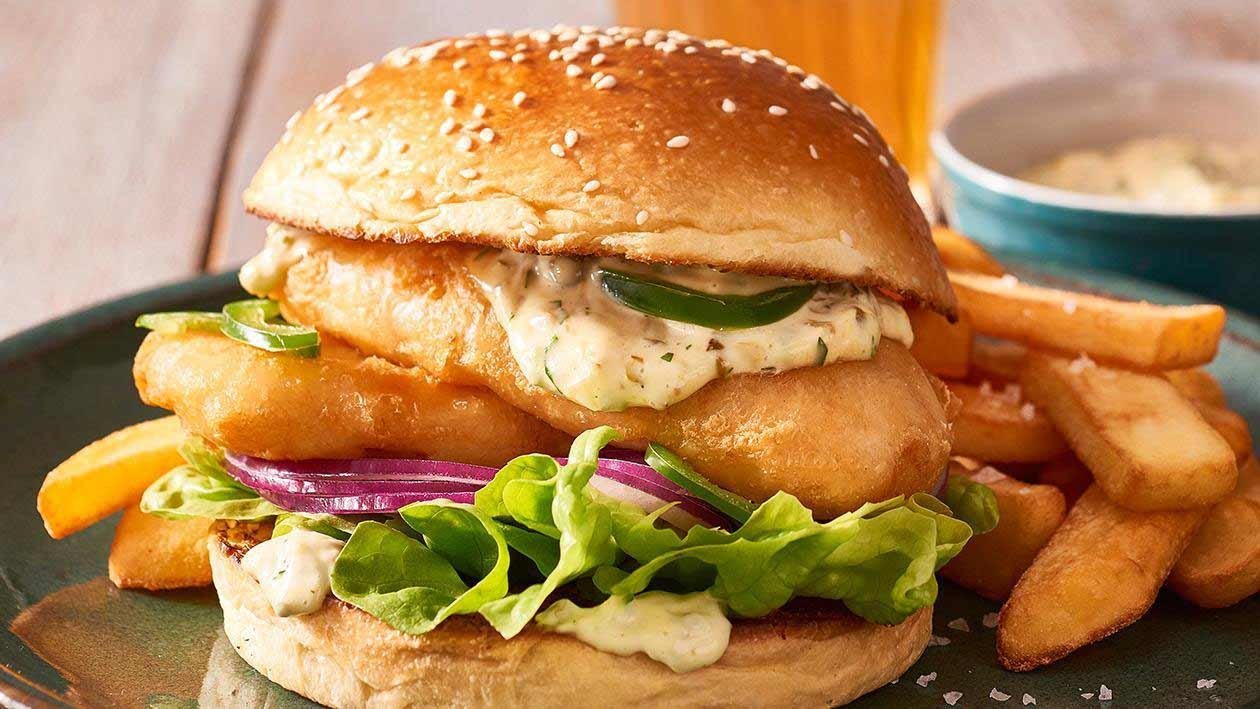 Ingredients
Tartare Sauce
Large pickles, finely chopped

100 g

Jalapenos, finely chopped

3 x

Parsley, finely chopped

30 g

Salted capers, rinsed, drained, finely chopped

60 g
Fish
Small battered fish fillets

20 x
To Serve
Red onion, thinly sliced

1 x

Fresh jalapenos, thinly sliced

5 x
Preparation
Tartare Sauce

Combine HELLMANN'S Real Mayonnaise, COLMAN'S Dijon Mustard & all other ingredients in a bowl.

Fish

To Serve

Grill the buns, and on each bun place tartare sauce, followed by lettuce, onion, fish, tartare sauce, jalapeno, and top them with a bun.
Serve with beer-battered fries.

Chef's Tip

Use a battered fish as opposed to a crumbed fish for this burger.
To save time you can substitute HELLMANN'S Tartare Sauce.