Golden Chicken Schnitzel Sandwich
Crispy golden hot fried chicken schnitzel locked between thick slices of bread is like heaven. The hot chicken warms the bread and the creamy HELLMANN'S mayo adds tang.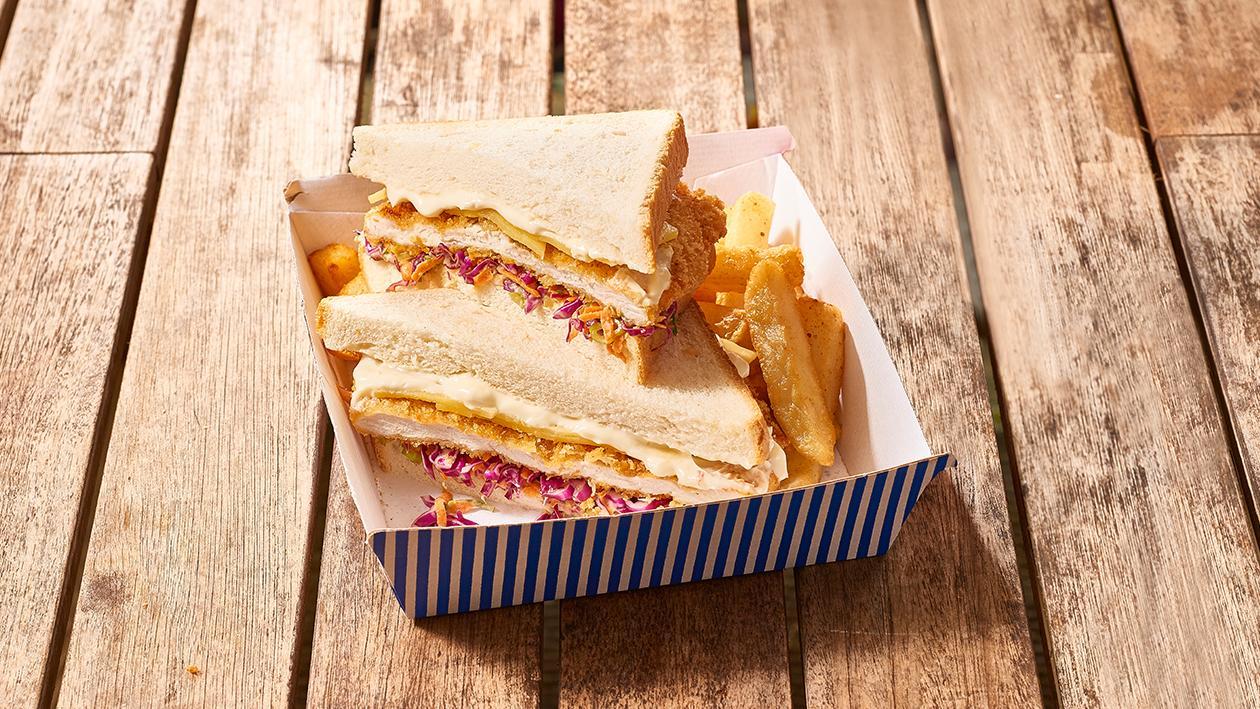 Ingredients
Method
Chicken breast fillets

5 x

Salt and cracked black pepper

Slices thick white bread

20 x

Red cabbage, shredded

300 g

Carrot, roughly grated

175 g
Preparation
Method

Cut each chicken breast in half along the middle and flatten slightly.
Dust chicken in combined flour, salt and pepper. Dip in egg then toss in breadcrumbs. Cover and refrigerate.
To make coleslaw, combine cabbage, carrot, green onion, HELLMANN'S Deli Mayonnaise and 75 ml water.
Deep fry chicken until golden and cooked through. Remove and drain.
Spread slices of bread with extra HELLMANN'S Deli Mayonnaise. Layer half with coleslaw, chicken and cheese. Top with remaining slices of bread.
Serve chicken schnitzel sandwiches immediately.