Beef Brisket Burger with Bourbon Chipotle
Your customers will feel like they died and went to the pearly gates of slow and low cooked brisket heaven when they eat this. AMEN!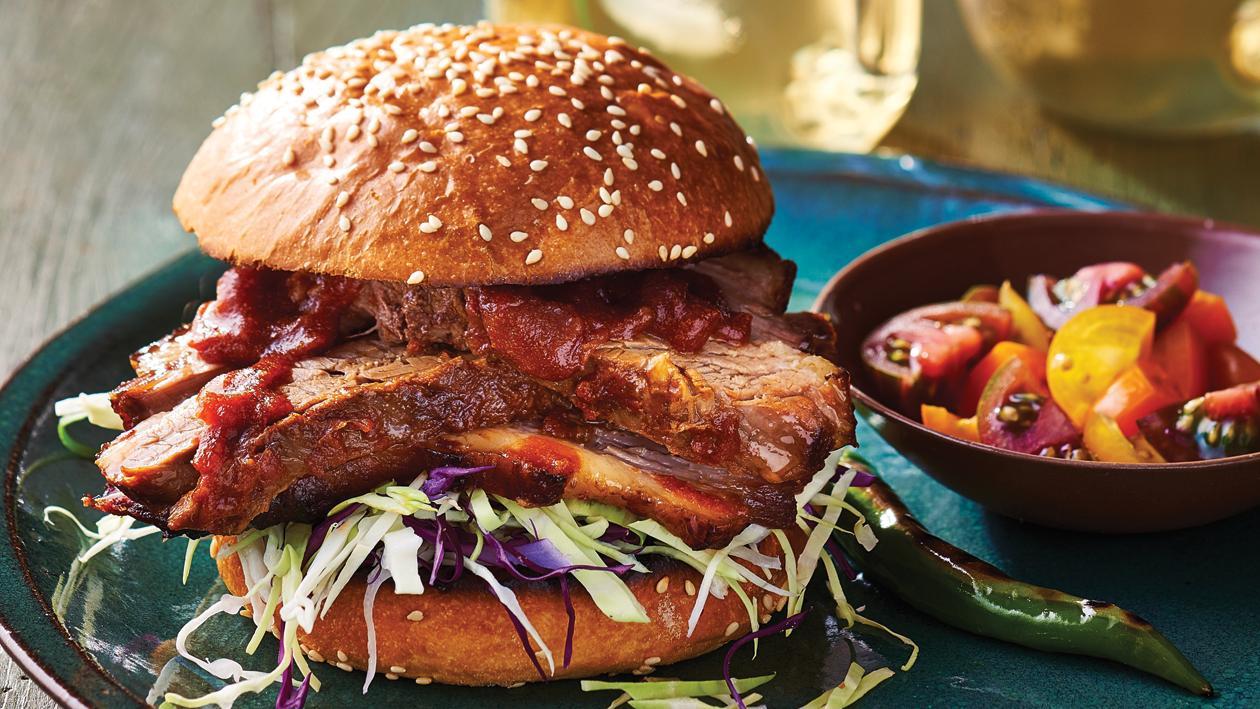 Ingredients
Brisket
Cabbage, red, shredded

250 g

White cabbage, shredded

250 g
Meat
Bourbon Chipotle
Preparation
Brisket

In a saucepan combine KNORR Mixed Chilli Puree, KNORR Paprika Puree, COLMAN'S Wholegrain Mustard, KNORR Jus, cider vinegar and KNORR Pronto Napoli.
Bring to the boil, simmer for 15 minutes.
Use half of this mixture to marinate the brisket in the fridge for at least 24 hours.

Meat

Add in remaining marinade and cook, covered, in oven at low temperature until tender. Remove, rest and slice meat.

Bourbon Chipotle

Combine all ingredients together.

To Finish

Place slaw on milk bun, top with sliced brisket and Bourbon Chipotle.