Pork Belly Steak, Maple, Balsamic Glaze
This is a sticky, dark glazed version of the ever so popular pork belly. Fast and easy to prepare for service, the jus and balsamic glaze combined with the maple syrup create a rich flavour.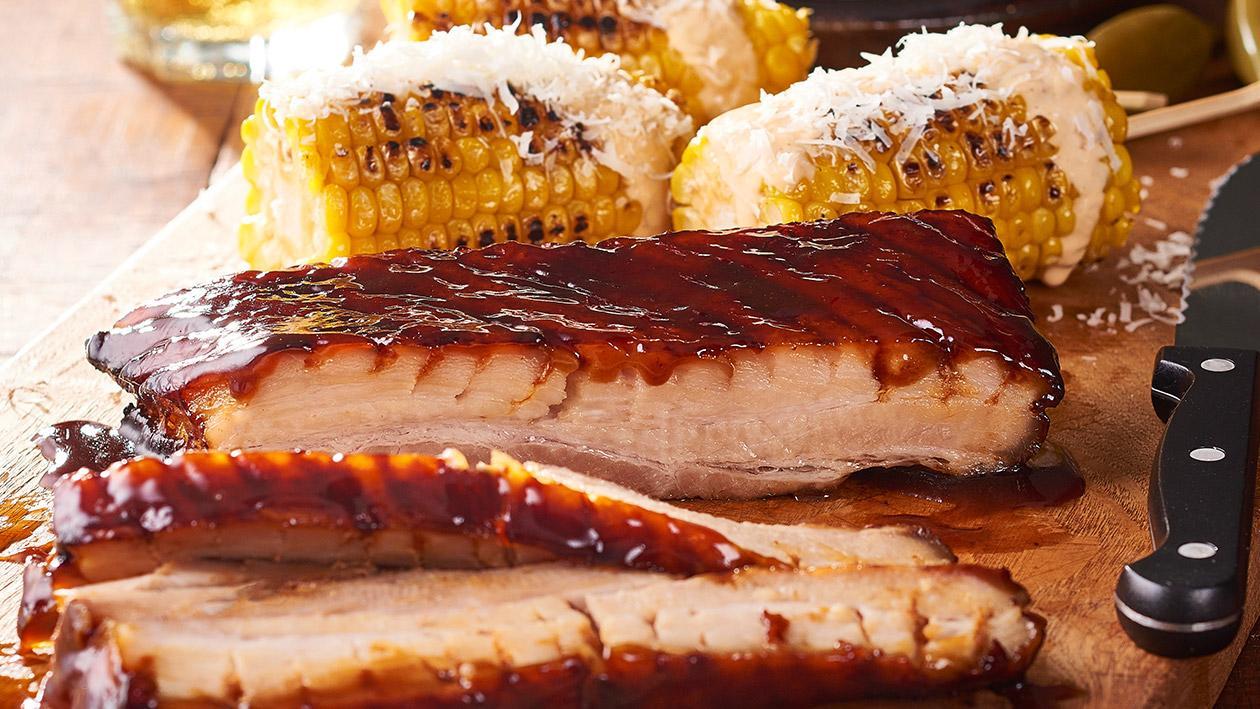 Ingredients
Pork belly steak
BBQ Corn
Corn cobbs, cut in half

5 x
Preparation
Pork belly steak

Smother the pork belly with KNORR Mixed Chilli Puree. Combine the maple glaze ingredients together and add to the pork, cover and bake for 1½ hours at 160 degree Celsius.

Maple Glaze

Strain the maple glaze from the belly and reduce in a pot until sticky.

BBQ Corn

Blanch the corn, drain, drizzle with a little oil and cook on the BBQ. Combine HELLMANN's Real Mayonnaise, buttermilk and KNORR Mixed Chilli Puree and drizzle over the corn. Grate over the parmesan.