Shrove Tuesday, 'Fat' Tuesday or Mardi Gras is a Christian tradition whereby all the food in the house is used up in preparation for Lent, the period of fasting leading up to Easter. 
Nowadays Shrove Tuesday is an excellent excuse to eat pancakes - no matter what your faith. 

This year the day falls on February 18th - why not prepare some delicious pancake meals for your residents? 

The beauty of the pancake is it is highly versatile and can be served for breakfast, lunch, dinner or dessert. 

The classic favourite recipe contains flour, eggs and milk. These pancakes are topped with maple syrup, fresh berries and cream or ice cream. But there are plenty of variations to try: 

Substitute regular milk for coconut milk and sprinkle some desiccated coconut into your pancake mixture. Top with tinned or fresh mango and some greek or vanilla yoghurt.


Adding ricotta to your pancake mix gives a delicious cheesy flavour. Grate in some lemon rind or serve with lemon juice and sugar - yum!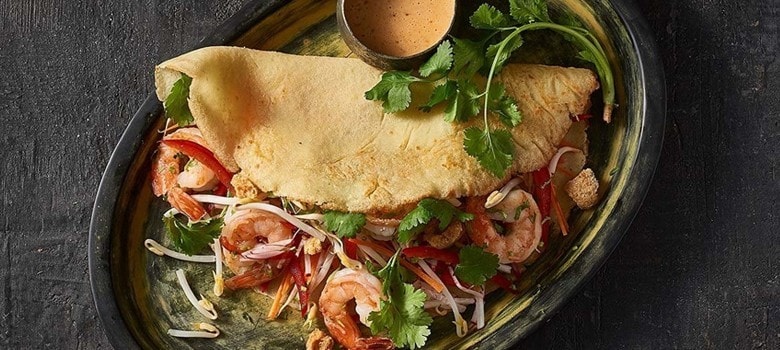 Make Fat Tuesday thin with crepes instead of pancakes. Serve your crepes hot with ham, cheese, mushroom and hollandaise sauce GF, or rolled up with a layer of strawberry jam. 


These are a good option for a savoury morning tea. Grate in some cheddar cheese and add pre-cooked spring onion and creamed corn to your mixture. Make your pancakes bite-size and spread on a layer of mustard or add a dollop of creme fraiche.


A twist on traditional is a dash of creme brulee. Add some dessert mix to your recipe and top with fresh fruit or be even more decadent and smother your creme brulee pancakes in crème anglaise.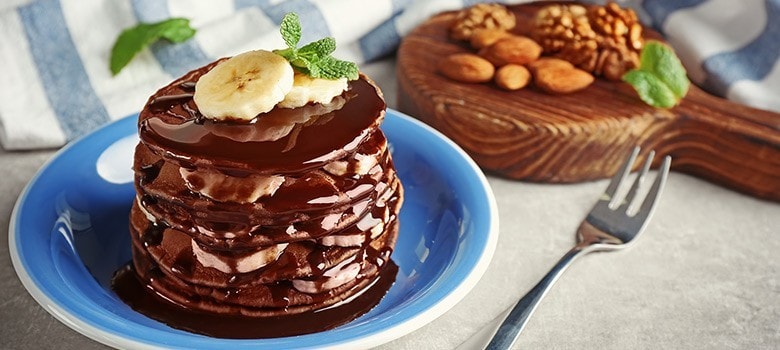 The only thing better than pancakes is chocolate… so why not combine the two? Add cocoa and half a cup of sugar to your regular pancake mixture for an extra sweet treat. Top your dessert pancakes with a scoop of chocolate mousse and raspberry syrup - just make sure you have enough for seconds!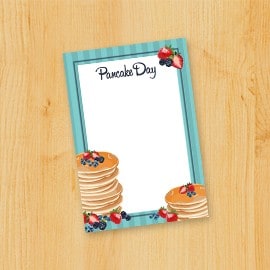 Menu Template
Print out this pancake themed template to showcase your Pancake Day menu.

Download now