Updated on Tuesday, 8ᵗʰ September, 2020
Make a difference - especially when it comes to sandwiches! A little bit of mayo can make a really big impact. Watch the video below to discover a delicious mayo that will help you to deliver the BEST tasting sandwiches for your diners, AND at an affordable price.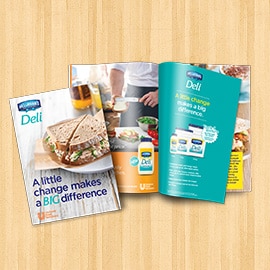 Free Recipe Book
Take an inspiration from our collection of Deli recipes. Download the free Deli recipe book now.

Download now