Posted on Wednesday, 7ᵗʰ April, 2021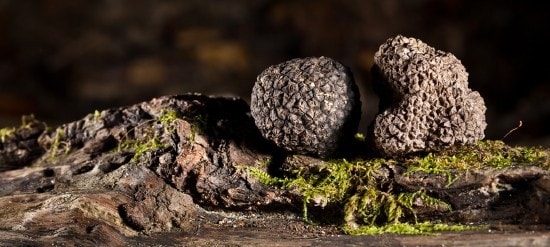 With a unique flavour and earthy fragrance, the truffle is an edible fungus that is often described as a gourmet mushroom. Great Southern Truffles is a pioneer of Australia's truffle industry, not only hunting and harvesting the delicacy but also finding innovative ways to infuse the flavour and aroma of truffles into a range of exquisite pantry staples.
One such product is the company's Truffle Aioli Mayonnaise, created on a base of HELLMANN'S Real Aioli to deliver luxurious creaminess to a range of everyday dishes. We spoke to the managing director of Great Southern Truffles, Adam Wilson, about Australian truffles and his delicious Truffle Aioli Mayonnaise.
Q. What is the brief history of truffle cultivation in Australia?
A. The first West Australian truffle trees were planted in 1997, with the first harvest occurring in 2005. Truffles have also been cultivated in Tasmania since 1999.
In Europe, they grow in the wild whereas here, where they are not naturally occurring, it was a process of discovery. The black truffle is the type that is most commonly cultivated.
We have been very successful in producing truffles, having sold and distributed them to some of the most prominent chefs in Australia, Europe, Asia and the USA.

Q. Why did you decide to create a truffle aioli?
A. As I understand it, mayonnaise is the largest category of sauces across the globe, so I thought 'why wouldn't I make something in this space?' It helps that the two ingredients—HELLMANN'S Real Aioli and our truffles—match each other perfectly.

Q. What is it about Hellmann's Real Aioli that makes it an ideal base for your truffle aioli?
A. Hellmann's is a solid, quality-tasting product made by a reputable company. It has a consistent flavour and mouthfeel and is not too acidic, either.
It doesn't overpower your palate. There is a bit of sweetness to HELLMANN'S Aioli, which is what the consumer likes. Importantly, for us, we don't need to change that part of the product.
There is a science to making truffle products, and I think the combination of the mayonnaise and our truffle flavour are a perfect complement for one another.

Q. Did you try different mayonnaise bases before deciding upon Hellmann's?
A. Yes. We did an extensive range review and we even made our own for about two years.
But I'm a truffle manufacturer, not a mayonnaise manufacturer. I bought and experimented with every available option in the supermarkets and gourmet stores. We've gone with Hellmann's for a variety of reasons, including the ease of sourcing it and the fact it was the best shelf stable product we could find.

Q. How would you describe the flavour profile of your Truffle Aioli Mayonnaise?
A. The perfect combination of the garlicky characteristics of aioli, with the flavour of Australian black truffles pouring through.

Q. Could you tell us about the award you won recently for the product?
A. We won gold in the savoury preserves category and also took out the best-in-class award at the 2019 Sydney Royal Fine Food show. It gave me a lot of confidence in what I do. I truly believe our Truffle Aioli Mayonnaise is one of the nicest products we've made and getting confirmation from a jury of experts gives you a great deal of satisfaction. We're using what we believe is the right base so, in that sense, it's a bit of a combined effort.  

Q. What range of culinary uses do you recommend for the product?
A. Everything from simple salads and bread rolls with steamed chicken or roast beef and salad to fish and hot chips—they all go beautifully with our Truffle Aioli Mayonnaise.
Around the world, mayonnaise is more widely used than tomato sauce so that tells you truffle mayonnaise will go with pretty much anything—perhaps with the exception of acidic foods such as lemon.

Q. Have you identified a particular market or markets for your truffle aioli?
A. It is perfect for sandwich outlets, fish and chip shops and any restaurant you wish to visit. You can dollop it on anything that would otherwise have an aioli mayonnaise accompanying the dish.
We are aiming to be highly innovative in our product development. For example, in 2018, we developed a unique flavoured truffle mayonnaise product for McDonalds in Australia as part of their Gourmet Creations offer.

Q. If a food venue would like to try the product, how do they get in touch with you?
A. We can be reached at info@greatsoutherntruffles.com.au or via our distributor on the east coast, Mayer Fine Foods.
We currently have a 180g jar with a retail price of $15, but are working on a larger tub for foodservice venues that we hope to launch in the near future.