Puréed meal: Chicken Ratatouille
The standard recipe of this dish is quite simple as it is. With a couple of twists to the method, it can be made suitable for residents on a texture modified diet.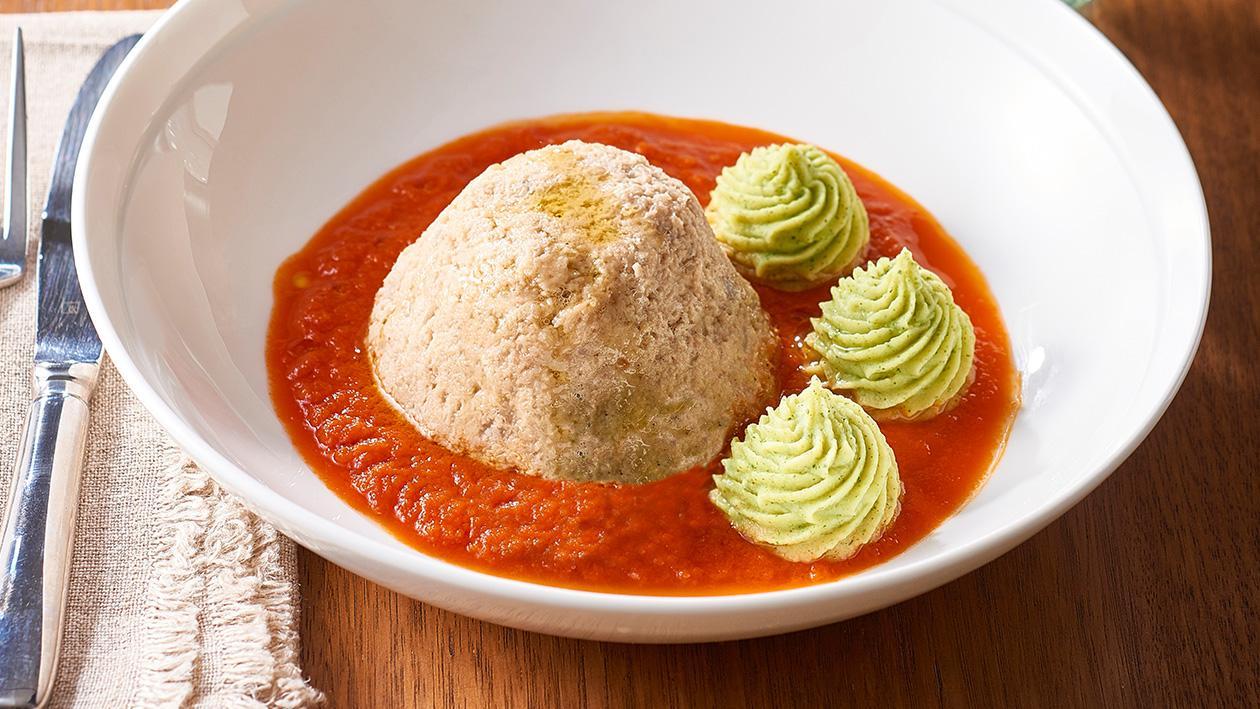 Ingredients
Method
Chicken thigh fillets, diced

1.2 kg
Preparation
Method

Chicken

Heat oil in a large pan. Cook onion and chicken until soft.
Puree chicken mixture in a blender with CONTINENTAL Professional Instant Mashed Potato Mix and KNORR Concentrated Liquid Stock.
Place into moulds and freeze for 24 hours.

Ratatouille Sauce

Combine the ratatouille sauce ingredients in a large pan and simmer for 10 minutes then puree.

Zucchini Mash

Drizzle oil over chopped zucchini and bake for 15 minutes at 180 degree Celsius.
Remove and blend with the CONTINENTAL Professional Instant Mashed Potato Mix while hot.

To Serve

Place chicken portions on a tray and heat through. Heat the sauce and serve with the chicken on top and some zucchini mash.

Chef's Tip

Combine different vegetables together to add new flavours to pureed foods.