Salmon Temaki Cone
Japanese rice cone with fresh salmon, pickled ginger, cucumber and wasabi mayonnaise.
Casual Dining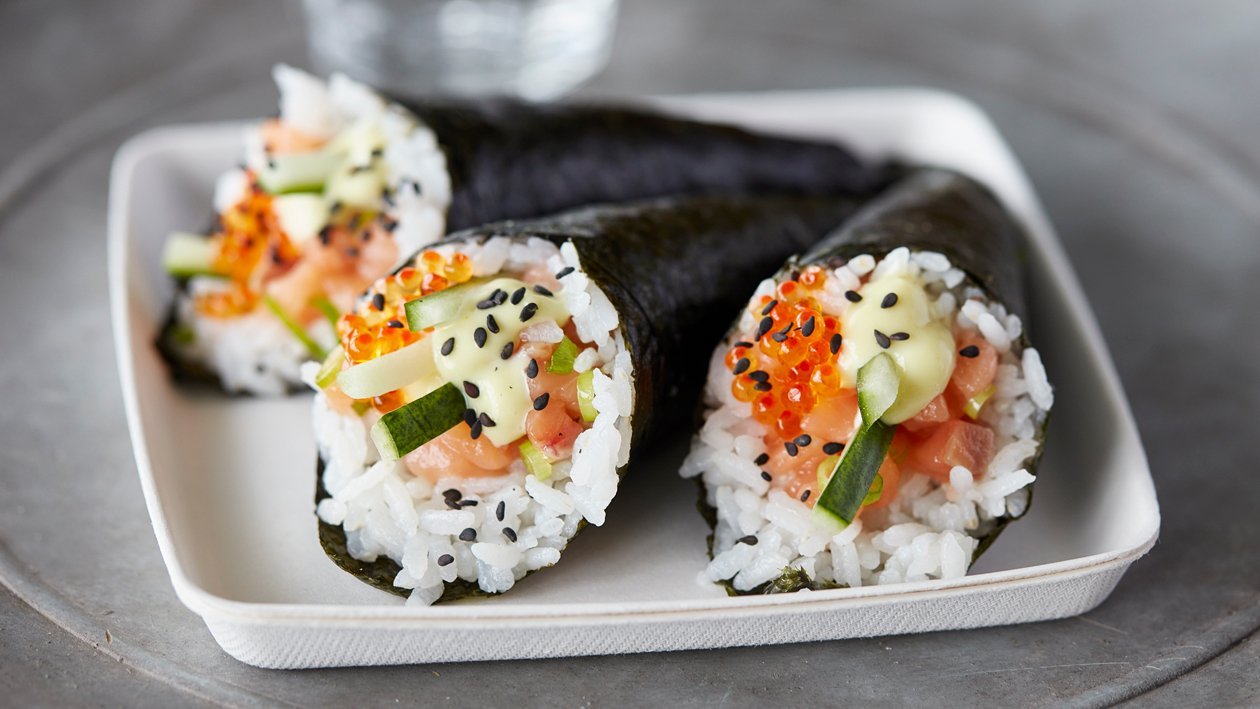 Ingredients per serve
Salmon Temaki Cone
Temaki Cone
Seaweed sheet
/pc
20.0 pc
0%
Cooked sushi rice
/g
800.0 g
0%
Fresh salmon
/g
600.0 g
0%
Pickled ginger
/g
140.0 g
0%
Sauce
HELLMANN'S Real Mayonnaise 20 kg
/g
100.0 g
0%
Wasabi paste
/g
20.0 g
0%
Fresh lime juice
/g
3.0 g
0%
To serve
Black Sesame Seeds
/
0.0
0%
Temaki Cone
Cooked sushi rice

800.0 g
Sauce
To serve
Preparation
Temaki Cone

Put the cone together by starting with a rectangle shaped sheet of seaweed. Use cooked sushi rice that's seasoned with rice vinegar. Add the rice in a thin square layer onto the seaweed. Add fresh salmon chopped into small cubes together with pickled ginger and cucumber strings. Fold the sheet in a cone shape.

Sauce

Mix Hellmann's Real Mayonnaise with the wasabi paste and fresh lime juice

To serve

Finish the roll with wasabi mayonnaise, spring onion, black sesame seeds and trout eggs.