The dining room not only provides a place for residents to receive nourishment, it's also a place for residents to gather together and be social.
Importance of the dining room in residential aged care settings:
The dining room should become a central area for residents to use throughout the day, not only at meal times. 
The dining room should
Be a social meeting place
Provide a different part of the building for residents to go and use throughout the day
Become a place for residents to sit down and talk to others
Be a welcoming place for family and friends to spend time 
Provide a place where staff can be more interactive with all residents
Help ensure residents are eating and drinking enough food
Key factors of dining room design and set-up:
Design: it is important to allow adequate space for wheelie walkers, gel chairs and beds 
Food delivery: the process of serving meals is seamless, and food is being sent out at the correct temperature
Social compatibility: residents should be matched so they have some common interests
Assistance: before serving a meal, residents should be set up correctly and be able to easily access their meal
Comfort: make sure the room has adequate light and is a comfortable temperature for residents
Supervision: it is necessary for the dining room to be supervised by staff at all times
Independence: residents should have the necessary eating utensils and support needed to enjoy the meal.
Dining in the bedroom
It is important for residents who are frail and immobile to get to the dining room at least once a day.
Being in a more social environment has health benefits and allows staff to observe how residents are eating and drinking.
For residents who do not have a lot of family or friends who visit, the dining room provides social stimulation. Friends and relatives of other residents can get to know them and include them in their visits.
If a resident does need to eat in their room due to illness or because they choose to, make the bed table clear of objects and place the meal down on a placemat to distinguish that it is the dining room service.
The importance of care
The dining room service should look like there has been some care taken in preparing each meal. It is important to remember this is the resident's home.
Care should be taken to ensure the tables and chairs are clean and the table is set correctly. This is the generation who sat at a table to have all their meals.
Dining rooms should be a place where residents enjoy going for their meals. All staff should be striving to make meal service a highlight of the day.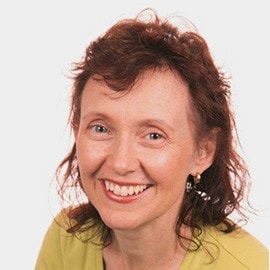 Dr Karen Abbey PhD
Founder of Nutrition & Catering Global Hub (www.nutritioncateringhub.com.au) 
Foodservice Dietitian (nacc@live.com.au) 
Church Resources Foodservice Ambassador
Lecturer University of Queensland Masters Nutrition Sciences (Foodservice Program)