Posted on Tuesday, 18ᵗʰ July, 2023
Plan an Arabian nights event complete with decorations, music, film, and, of course, Middle Eastern- inspired food, for the residents at your Aged Care facility.
An Arabian nights theme is a fantastic way to add a splash of colour and energy to your Aged Care facility during an afternoon or evening.
Here are some ideas for your Arabian Nights event:
Think rich colours and plenty of gold accents, to evoke all the mystique of the Middle East.
To set the stage for an Arabian nights ambiance, focus on jewel colours and exotic elements. Decorate your dining area with vibrant fabrics in deep tones like purple, ruby, gold, and turquoise.
You can drape sheer curtains over drab walls to add a touch of mystery.
Hang some Middle Eastern - style lanterns, and place candles on the tables for a magical atmosphere.

Middle Eastern fare is rich in both flavour and aroma, making it ideal for an Aged Care menu. Much of the food can be slow cooked in a tagine or casserole pot, and easily prepared as IDDSI Level 6 (soft and bite - sized) or Level 5 (minced and moist) without losing any of the flavours or textures typical of those dishes.
For residents who enjoy extra spice, add condiments to the tables so they can adjust flavour and spice levels according to their taste.
Some ideas for the menu include: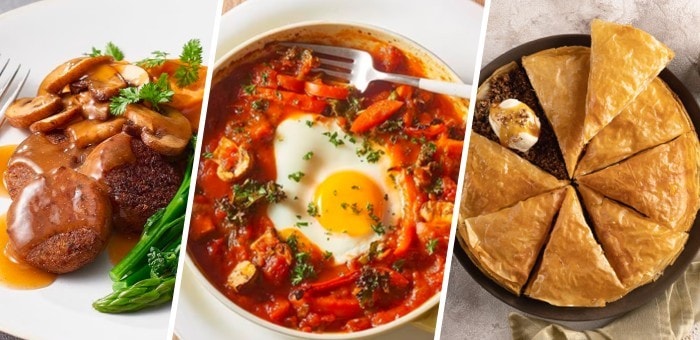 Hummus with soft pita bread or vegetable sticks for dipping. Vegetable sticks can be lightly steamed to make them easier to chew
Middle Eastern sweets like baklava (ensure they are not too chewy)
Sahlab - a creamy snack of sweetened milk flavoured with cinnamon and vanilla and topped with nuts, coconut, and/or raisins.
During the event, play a soundtrack of traditional Middle Eastern instrumental music, featuring melodic tunes evoking a sense of the region's cultural heritage. You can also explore classical Arabic songs from well-known artists.
There are many classic films based in the Middle East, with many inspired by The Tales of The Arabian Nights:
The Thief of Bagdad (1940)
Ali Baba Bunny (1957) (Animated)
Lawrence of Arabia (1962)
The Golden Voyage of Sinbad (1973)
Aladdin (1992) (Animated)
The English Patient (1996)
Salmon Fishing In The Yemen (2011)

If you want to extend activities as part of your Arabian nights event, you could book a henna tattoo artist (temporary only) or organise a craft station where residents can make lanterns.
Involve family and friends who can help source Middle Eastern style accessories for their loved ones to wear. Set up a photo booth and have a staff member take photos, which can be printed out and added to a photo board.
An Arabian nights theme can prompt nostalgic memories and is a fun way to introduce some new meals to your menu. You can add this to your calendar at any time of year.

Download free Arabian Nights menu template and table talker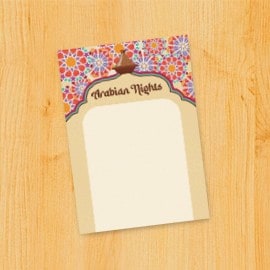 Menu Template
Indulge in a sumptuous Arabian feast! Set the stage for your Arabian nights with these enchanting Menu Templates.
Download now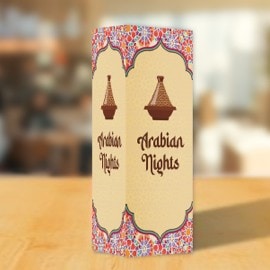 Table Talker
Get your residents talking about the intrigue and mystique of Arabian tales with these captivating Table Talkers!
Download now