Posted on Thursday, 18ᵗʰ March 2021
On the 18ᵗʰ of February of 2021, Unilever Food Solutions was invited to attend the first Australian National Congress on Food, Nutrition and the Dining Experience in Aged Care, organised by the Maggie Beer Foundation in partnership with the Australian Government Department of Health and held both online and live at the International Convention Centre in Sydney.
The purpose of the Congress was to bring together a diverse range of stakeholders and experts in all aspects of Aged Care food, to discuss the key findings on how to improve nutrition and dining experience for older Australians with a view to inform future food and nutrition policy and practice in Aged Care.
The presentations and panel discussions were curated to highlight all aspects of food in Aged Care, and included experts in texture modification, IDDSI, dietitians, speech pathologists, dental clinicians, chefs, tertiary education sector - bringing together a deep range of knowledge.
In her opening address, Maggie Beer succinctly and accurately defined both the problem and the solution by saying:
"Food is the best lever we have to improve quality of life for residents in Aged Care."
This sentiment was echoed by all present.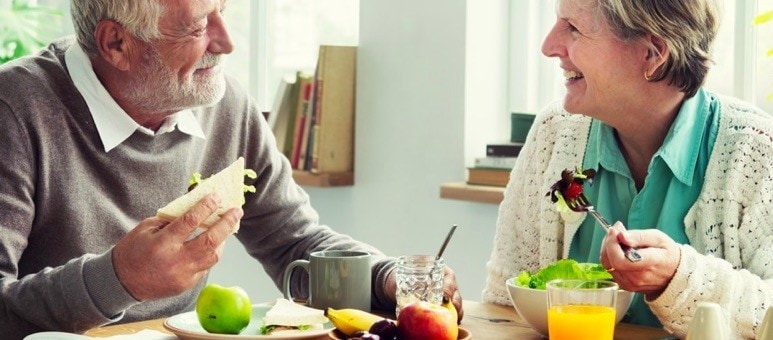 One of the strongest themes of the congress was that the collaboration between various modalities providing care was of utmost importance.

Oral Health Therapist, Associate Professor Janet Wallace highlighted the need for dental and oral health to be integrated into the food in Aged Care discussion. The impact of oral disease and mouth injuries (such as a burnt mouth) can be significant, particularly in those who are non-verbal or who are unable to communicate clearly. She strongly suggested early assessment and diagnosis has the potential to minimise, or even eliminate issues which can cause problems in the future. Ms Wallace also acknowledged the lack of resources for this to happen on a broad scale, particularly in regional areas.

Amanda Orchard highlighted the need for collaboration with Aged Care Chefs when she said, in her time as an Aged Care Chef, she had never had a dietitian, an oral hygienist or a speech pathologist step foot into her kitchen or collaborate with her on a residents' care plan.
The need for increased resourcing to meet the needs of the elderly in Aged Care Homes was also a consistent thread across all discussions.

Implementing person-centred care with any degree of thoroughness requires better levels of care in the form of increase in 1 to 1 interaction to ensure residents are able to make choices about what to eat and when they would like to eat.
The need for better resources comes hand-in-hand with the understanding that investment into improving the training of staff - chefs, cooks, kitchen hands, dining staff - is essential.

The introduction of IDDSI has helped to highlight the need to regularly and consistently ensure all food service staff understand the importance of mastering texture modification levels and are fully supported by facility management in all aspects of education so they are able to perform to the best of their ability.

For Aged Care Chefs looking for the practical outcomes of the Congress, Hospitality Services Manager at Anglicare Newcastle, Barry McKibbin shared the changes being made at Anglicare to help their Aged Care kitchens improve the quality of food and food service for their residents.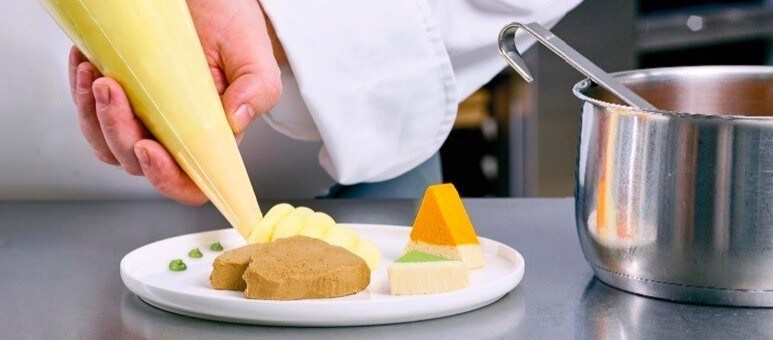 The Meals Matter project is now underway and has a vision —
"...to make sure food is good in terms of look and taste, presented and served in a way that is more restaurant style than institutional…" 
The importance of the Congress and the critical topics discussed cannot be understated in terms of raising awareness of the issues facing the industry and the possible solutions were also well debated. During Day 2 of the event the working group met in order to summarise the outputs of Day 1 and prepare recommendations to the Department of Health and the Australian Government on what is required to affect change
At Unilever Food Solutions, we feel very inspired and hopeful that positive developments are on the horizon to help Chefs deliver better food and dining experience in Aged Care in the years to come.
While the broad implementation of training, resourcing and collaboration in regard to food is essential, as well as an overall increase in food budgets and elevating the role of a Chef, these changes will take some time to come into effect. As such we are committed and will continue to bring simple, practical solutions for Chefs working in Aged Care facilities in Australia and New Zealand to help you deliver better dining experience for your residents.