Updated on Tuesday, 16ᵗʰ June, 2020
Everyone loves to reminisce about the good old days.
A Trip Down Memory Lane party is the perfect way to get your Aged Care residents talking about the days when Elvis and Frank Sinatra shared the stage and flared jeans were all the rage. 

From mood-setting music that will make them feel like teenagers again, to nostalgia inspired party decorations, here's how you can throw the perfect a trip down memory lane party.

Set the mood
We all know music is a mood maker. It not only sets the tone but generates energy. Get your residents jiving and shimmying by playing a range of artists from the 50s, 60s and 70s. These include Elvis, The Beatles, Chuck Berry and Marvin Gaye to name a few. There are an array of music streaming services that can play party mixes from these eras, including Spotify and YouTube. 

Decorations
Start off by hanging a rope or ribbon along the room and using pegs to hang images from the 50s, 60s and 70s. These images can be of anything from cars to musicians and everything in-between. It's sure to spark memories of past times.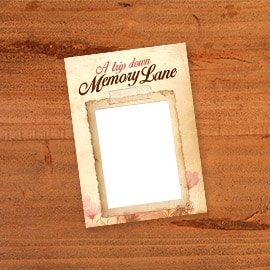 Theme Menu Template
Help your residents take a trip down memory lane with a classic 70's menu design. Download our free menu template here.

Download now
Activities
Don't forget the much-loved tea parties of the 60's. It's a great time to enjoy a delicious cup of favourite tea, and reminisce.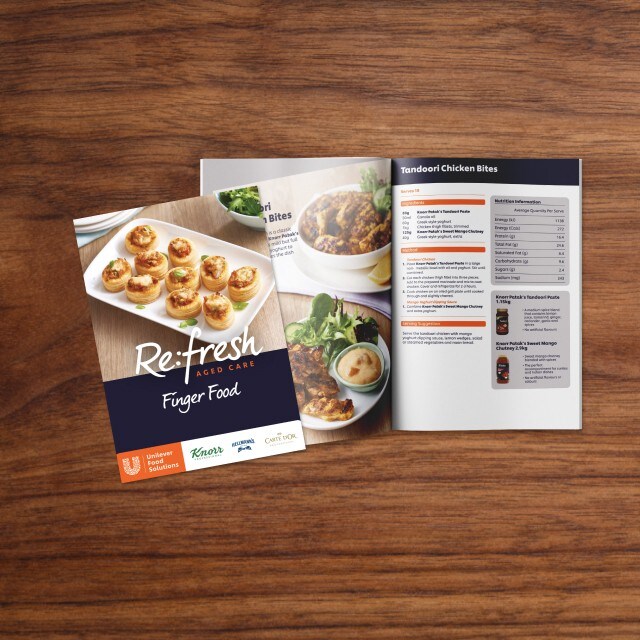 Finger Food: Free recipes' download
Stay in theme with finger foods including sandwiches and biscuits and use vintage style teacups & plates if possible. Here are some finger food recipe ideas for inspiration:

Download now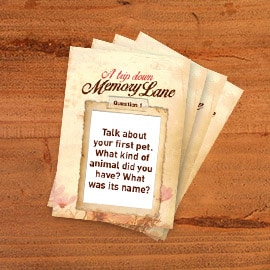 Conversation cards
Get your residents talking about their favourite memories. Download these great conversation cards to get started. Encourage them to show photos & tell stories. Use these memories to compile a memory book or scrapbook, with each resident creating their own page.
Download now
Food from different eras
Other 50s, 60s and 70s food is all about hearty, simple dishes. 
Traditional dishes from these eras include: