Posted on Thursday, 22ⁿᵈ July, 2021
Meeting friends for breakfast on a weekend is the height of cafe-culture. A leisurely morning of great coffee, conversation and of course, a delicious breakfast menu with something for everyone.
For the people who live at your residence, getting out to a cafe may not be very practical but bringing the cafe to them couldn't be easier. 

And the best thing about a weekend cafe? It doesn't matter what the season is, there is always the perfect meal and the perfect beverage.

How to transform your dining space into a trendy, bustling cafe:
1. Set the scene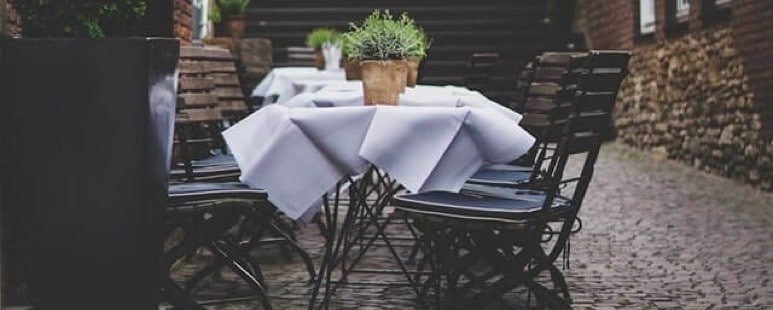 Depending on the weather, you can set up your cafe indoors or outdoor - or if it's possible, a little of both so people can choose to sit inside or outside.
Set the tables cafe-style with clean white table cloths - cafes often use white paper as it's easy to clean - and great for children (or the young at heart) to draw on as they wait for breakfast to arrive. You can put the utensils in a container on each table, as well as salt, pepper and other condiments - and a fun table number (see download).

You can also have some background music playing as well as getting your dining room team to wear an agreed 'cafe-style' uniform. 

2. Fill the reservation book
Ask everyone to book a table and encourage them to get a group of friends together or invite family to join them. You may wish to keep a quiet corner of your dining area the same as it always is in case you have residents who prefer not to join in or who don't appreciate change.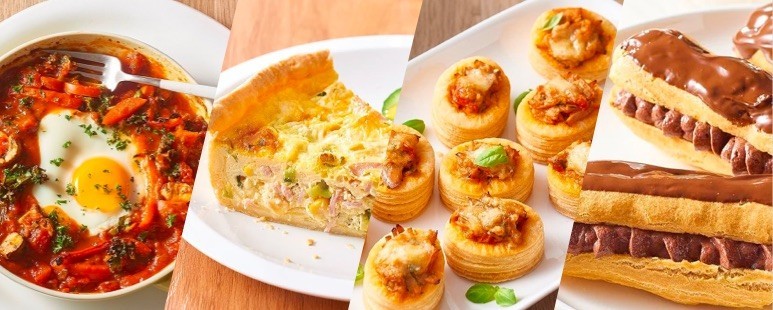 Cafe menus have a range of sweet and savoury options so you can really have some fun with your meal selection for your cafe. Have your waiters and waitresses take orders as each group is seated.
Here are some ideas beyond bacon and eggs, (scrambled poached or fried) to get you started:

Shakshuka - this is a real cafe staple. With Middle Eastern origins, it is the ultimate flavour bomb filled with almost every food group. Add a short black coffee, or some mint lemonade to complete the meal.

Ham, Zucchini & Corn Quiche - There is no better way to start the day than with a warm quiche to go with your cappuccino, or tea
Adapt these delicious finger food recipes to suit your breakfast menu for residents who like to eat on the move.

For those with a sweeter tooth, why not include Chocolate Eclairs to have with a creamy latte, or an Iced Lemon Chai. 

For a more filling version of fruit salad is a Raspberry Swirl Trifle topped with seasonal fruit and served with a Passionfruit Cold Brewed tea.
And no cafe would be complete without pancakes or waffles loaded with strawberries, whipped butter, vanilla ice cream and maple syrup! Add a steaming hot chocolate or an indulgent iced coffee with cream and ice cream.
Get ready for Weekend Cafes to become a regular feature on your event calendar!
Download the Weekend Cafe-style breakfast menu template and table talker